If you are reading this, then more than likely you have been asked to organise a fundraiser for your organisation. Depending on the company you work for, a lot of the time it's handed to someones PA or the marketing team as its not often someone traditional task. Unless there is a dedicated team or person in charge of events, it looks like you have to do this on your own. Don't fret as we will look at many of the do's and don'ts of organising a fundraiser.
Organising a Fundraiser – The Do's and Don'ts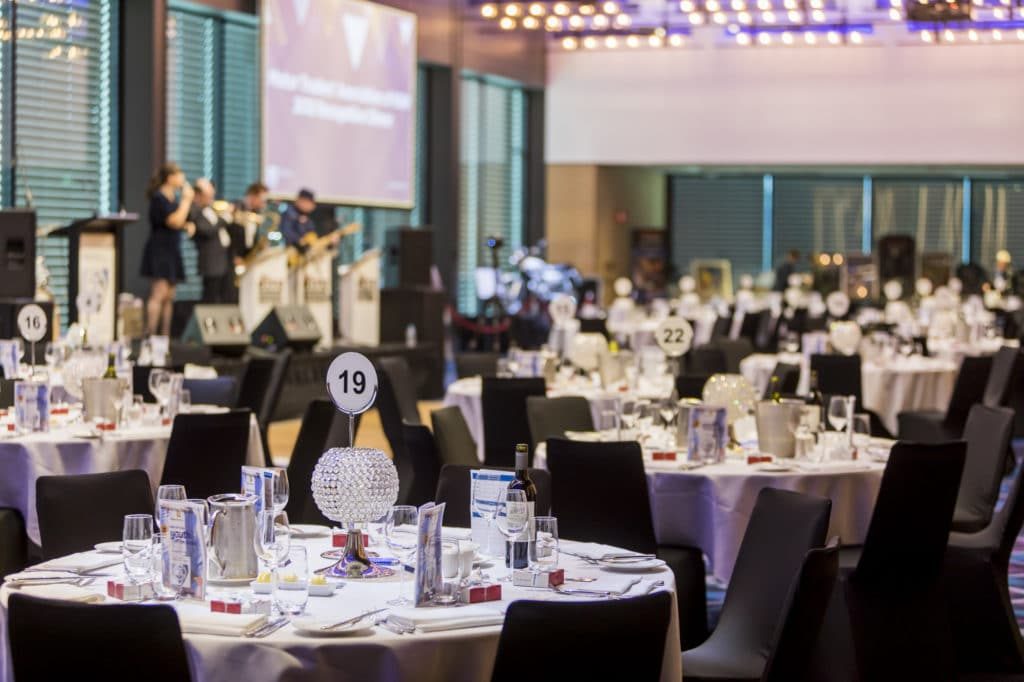 What To Do
Understanding What You Are Trying To Achieve
Believe it or not, many people start planning a fundraiser as an event/party first and the fundraising elements 'tacked' on later. The fundraiser and its goals should be the first thing before moving onto any other elements for the event. Once you understand what the event is to achieve, then you can work out who to invite, the theme, budget and all the other elements for the event. If the reverse happens, you may be limiting the focus of what you are trying to achieve. By having the focus from the beginning, everything else will fall into place and not the other way around.
Work Out Budget & Numbers
Raising money/awareness for a good cause goes hand-in-hand with the calibre and amount of people you wish to invite. If your organisation has held a fundraiser beforehand, then you can go off existing expectations. However, if not then you will need to work this out by setting a realistic goal. Once you have worked out how big your target audience is, then you can work out a venue that can suit our needs. By understanding who you are inviting, then you can work out how much you can charge for ticket prices, the type of location and so on.
Give Yourself Time
Organising a fundraiser takes a lot of time, energy and planning. Do not leave an event like a fundraiser to the last minute. You will have a lot to do including coordinating with suppliers, sponsors, the venue and everything else that is related to the event. Depending on the scale of the event, this can take anywhere from 3 months to a year to plan in advance. A great example was the charity fundraiser we had for MTA NSW, six months of planning and working with their team to bring everything together for over 200 guests. Check out the 360 virtual tour of the event below.

Take a tour of the event and experience it for yourself in 360 – 360 Virtual Tour created by Simply 360
What Not To Do
Make Assumptions
Just because you invite people to your event will not mean they will attend. Also, just because you work closely with companies does not mean they will be attending or even be a sponsor. Chasing and following up on guests, sponsor and suppliers will be the key to making sure everything runs smoothly. Many people make assumptions that when you book someone or ask someone to do something that they will follow through. Being an event planner requires excellent organisational and people skills.
Make It About You
You will be surprised how many people will plan an event for their company as though it was a party just for them. Always keep the focus and the people you invite in mind. Many people who plan their first event for someone else often think "I like it and so should they". The MTA NSW event mentioned above is a great example of this. The target audience were people who work in the automotive industry. Most of these people are over 50 years old and own a car mechanic business. The entertainment, guests speaks, prizes and event styling all reflected this. For example, these guests would not be interested in a cocktail function with a prize of front row tickets to the latest pop band. The guests were treated to a classically styled sit down dinner with music and entertainment that a more traditional and more mature element.
Do It All Yourself
Lastly, while your boss may have handed you the task to organise the fundraiser, remember that this is a big task. Aside from completing your everyday work, you have this task to complete as well. There is no shame in asking for a hand or sharing the responsibilities. In fact, on utilising, a professional event planner like Pink Caviar Event can take a lot of the stress and time required to put everything together. Plus you will find that utilising a professional corporate event planner will also save you time, money and come up with concepts may have never thought of. to make the fundraiser incredible.
Are you organising a fundraiser for your company? What themes or ideas have you come up with? Are you doing it by yourself, part of a team, or looking to use an event planner? Join the discussion down below and leave a comment 🙂