25 Jan

Photo Booth Options For Weddings

(Last Updated On: 15/06/2019)

While there are several types of photo booths available most people do not know the various options available. They just assume it's a photo booth that takes photos. Today we look at photo booth options and what is available so you know what to look for when you decide to hire one.

The most obvious idea people have of photo booths is that you take 3 or 4 photos. Then pops print out a duplicate photo strip of your fantastic shots. A lot of people think that this is all there is, but there are many options to enhance the photo booth experience.
What Photo Booth Options For Weddings Are Available?
Video
It is funny how few people know this, but many photo booths can also record video. This allows guests to leave video messages to the wedding couple, and are normally 10-15 seconds in length. However, many couples do not realise that they can actually do this. The next time you speak to a photo booth supplier ask them if their photo booth can record video. Most of the time it's free, but you just need to let them know so they can set up the video function on the night.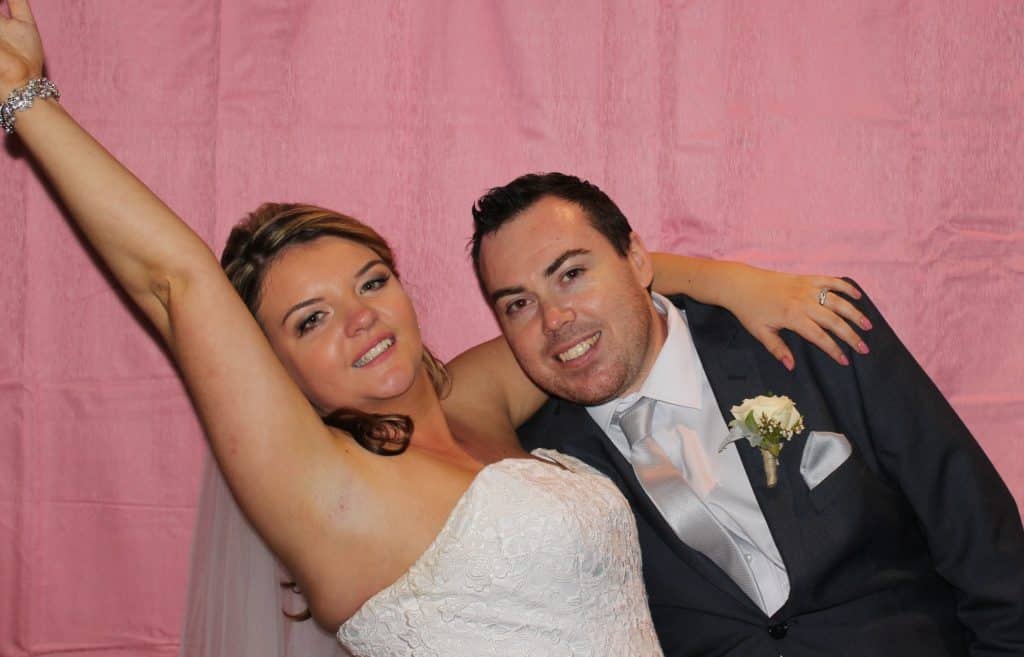 Green Screen
If you are looking for something a little different then a green screen might be for you. If a curtain backdrop or even the natural surroundings are not doing it for you, you can have a digital backdrop.
You can have any image, background possible, and you and your guests could be on a tropical island, outer space or just a beautifully designed background. If it is a themed wedding, then you can get a lot a background to match your theme such one from Twilight, Star Trek, Aladdin and so on.
Live Displays
There are two types of live displays. Firstly for traditional booths if you want to see what is going on in the booth while you are waiting outside a live stream of what's going on it being displayed on a secondary screen. The other type of live display is where all the photos taken from that wedding/event will be shown on a second screen or projected onto a wall so all the guests will be able to see the photos during the night. The more photos taken then, the more photos will be in rotation. The great idea with this is that everyone from young to old can see all the photos as the night progresses.
Curtain Backdrops
While most people know you can have various options for a curtain backdrop, many people do not know HOW MANY colours and types a photo booth operator will have. For example, we have several backdrops in many colours. While the top 2 colours are generally red and black, clients are typically surprised when we show them the multitude of colours, the various accents they can add and even the flower wall option.
Accessories Including Photo Books
While most couples and their guests are happy with a photo strip, there are more options available to make them into more treasured keepsakes. Many photo booth suppliers will offer a photo album, so the guests keep a copy of their photo strip but also glue the second strip into the photo book with a loving message for the newly wedded couple. Also various photo frames from simple clear to magnetic are available.
Live Uploads
As far as photo booth options go, this one is pretty unique. Some photo booth operators will offer this unique option to upload the photos live to Facebook or Twitter during an event. As a person has their photo then at the same time, the picture can get uploaded to social media. This way, the happy couple and guests can view, share and tag their photos as it happens live.
Most guests take a photo of their photo strip then upload it, but as a result, you get this distorted low-resolution image. This prevents people from fighting over who keeps what photo as they can all download it online. Generally, you ask the couple for a custom hashtag, e.g. #JohnAndJane10102018 and when it uploads, guests can search for that hashtag and find the photos with ease. It adds that extra layer of interactivity between you, your guests and the event. We offer this as a standard inclusion with any booking of our photo booth.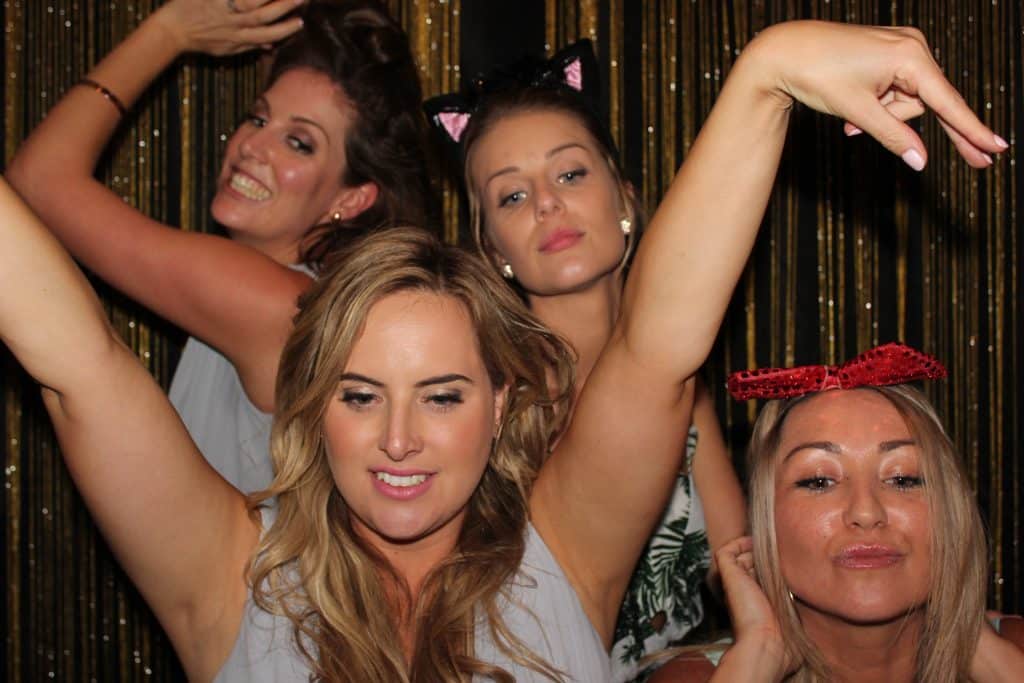 Attendants
This one is pretty obvious, and it should not be an option but rather included as standard. The attendant will stay at your event with the booth to make sure everything runs smoothly (we offer ours as standard). If there are any issues such as the photo booth stops working during the event, needing of more photo paper, keeping the line going and organised. If your photo booth company does not have this as standard, then ask to have one. I strongly recommend going to a supplier who gives this as standard or at least offers this option. Booths need to be monitored because the last thing you want is for something to go wrong, and people can't take photos, and it was a waste of time and money.
Props (Event Specific)
Yep, props are sometimes optional, but I am more talking about event relevant props. For example, there are many types of events from weddings, Christmas, Halloween, and so on. While a skull and pumpkin may be great at a Halloween event, these props do not fit in at a wedding. While many photo booth operators offer props as a standard, ask them if they have wedding props and to take away to less relevant ones (e.g. Santa hat, Candy Cane or Pumpkin Mask). This way, your guests will have a great time, and the photos will fit in smoother to the theme of your wedding.
At Pink Caviar Events, we have our own photo booth called Photo Thingy, which is an open-air photo booth. It can also be hired independently or through the Photo Thingy (The thingy that takes photos) website directly. Everything we mentioned above is something we offer. If you are looking at a photo booth and seeing what photo booth options will suit your needs at your next wedding or event, contact us today to see
Check out the links below to see what other options there are for photo booths:
Photo Booth Options For Weddings – You Are Here
Corporate Photo Booths – What To Look For (Coming Soon)
What type of photo booth options have you heard of? Are there any that we did not mention on this list? Join the discussion below 🙂