14 Jul

Photos Everywhere – How To collect And Share Wedding Photos

So you just got married and can't wait to see the photos. You know you have the official photographs coming from the photographer you hired but what about the rest?  You would have probably seen some family and friends upload photos they took from their phone to their Facebook pages. If you are even luckier you might even be tagged in some so you can find them later. You need a strategy to collect and share wedding photos
Collect And Share Wedding Photos At Your Wedding
Be prepared for that one person who will email you all their photos. They will split it into 10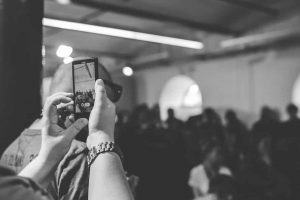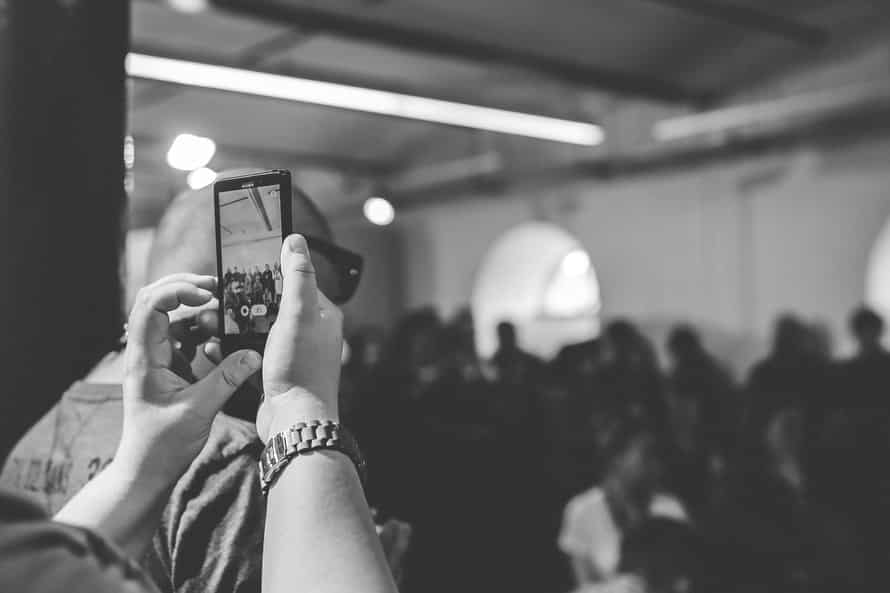 emails because they can only fit 3-4 photos per email. Perhaps that aunt who wants you to have the photo NOW and text's them to you the morning after your wedding day. While this is good intentions, you will have low res copies of the photos all while waking you up.
This blog article deals with the issue of everyone having their own camera, smartphone, video camera and independent apps. This makes collecting everyone's photos a bit of a nightmare. Don't fret as we have many solutions to cater to each couples style and show you how to collect and share wedding photos:
Cloud Storage
This is perhaps the easiest solution but some of the older generation will be left baffled as to what the 'cloud' actually is. By now many people have cloud storage whether they are aware of it or not on their smart phone. The first option is to create a free DropBox account and have people send you or "drop" all their happy snaps in one central location. You can start a free account with 2GB of storage but this may not be enough. Luckily you can do a few things to get some extra storage for free. Most digital copies of wedding photos are around 1000+ photos and can tally upwards of 5GB.
Another solution (for the more tech savvy) are couples who make their own dedicated wedding website. These days they normally come with ample storage (25GB+). You can install services like OwnCloud with 25 times the storage of DropBox for free. Its great because you do not have to pay for anything and set up your way.
Apps
Believe it or not there are dedicated apps for guests to take photos from their smart phone and upload it straight to you. These photos go directly to the couples Event Page which you can download them at a later time.  All you need is a smart phone and as long as you let guests know they will happily take photos and upload it for you. The downside is that some apps like Ever Snap are only on iPhone and Android smart phones. This means Windows Phone Users are left out in the cold. The other issue with this option is that not everyone will want to download new apps to their phone.  An example is my own mother, it took me long enough to teach her how to use the camera app on her iPhone… she sees no reason to use another app to take photos.
Disposable Cameras
Everyone can get involved with as its easy, right in front of your guests and everyone knows how to use a camera. The drawback with this is that some people have a habit of taking their table camera home without thinking. This means that you will lose out on some photos. As these are old-school film, they fade over time. Even when you scan the images they will not be anywhere near as good as ones taken with your smart phone. There is also the added cost of developing the photos (or finding a place that still does it!). This will differ if you use a Polaroid camera which is great for the hipster themed weddings.
Whatever option you decide to take, you need to choose one option and let everyone know clearly before the wedding. This can be done via email and Facebook plus also get the MC to make an announcement on the night. You can also print out small cards and place on the guest tables advising them about your photo collection choice. While letting people know how to send you photos after the wedding, you should also advise them on your stance on social media (detailed here).
We hope this helped you find a solution to collect and share wedding photos that best suit you. Just remember to relax, enjoy your wedding and smile! The photos will come anyway 🙂