A little while back we had a look at all the different types of wedding venues. We looked at all the features and what makes each one unique and worth considering. When a person starts to plan their wedding they can sometimes be overwhelming with the amount of options out there. Today we are going to look at all the various types of venues and see what are the pros and cons of the different types of wedding venues. Please note that we are not saying one type of wedding venue is better than another. We are just looking at the advantages of what one might have over the other. The end choose depending on your needs, budget and personal taste.
Pros and Cons Of The Different Types Of Wedding Venues – An In Depth Look
Purpose Built Function Spaces
Pros
These spaces are great, they are designed from the ground up with weddings and various types of events in mind when they were built/created. As their complete focus is weddings all their staff are used to these events. These facilities have weddings at their core. Often very beautiful, open spaces with stunning views. Many will also include places that you can use for the ceremony with a beautiful background that is picturesque and perfect for photos.
Cons
As they are such a great option for any event, they often tend to book out very far in advance. Also, they can be a little more pricey due to their purpose-built location and facilities. This is not to say that all of these function spaces are expensive but they do tend to hold the most stunning views or purpose built features. All these function spaces do is host events and they are very good at it. If the function space caters for multiple weddings occurring in the same space throughout the day, this can give an impression of just cranking out weddings which may not appeal to some.
Hotels
Pros
Similar to purpose built function spaces, these locations are built from the ground up with the vast majority of time to have events in mind. Many hotels functions spaces are quite large and in many cases can hold from 50- 500 people depending on the hotel. Also, many couples will use the function spaces hotel rooms the night before the wedding and again on the wedding night. This makes it very convenient to have everything in one place.
Cons
There isn't really anything on the downside of hotels except for ones that do not have a function space or an external area. Many people assume that all hotels have a function space when this is not always the case.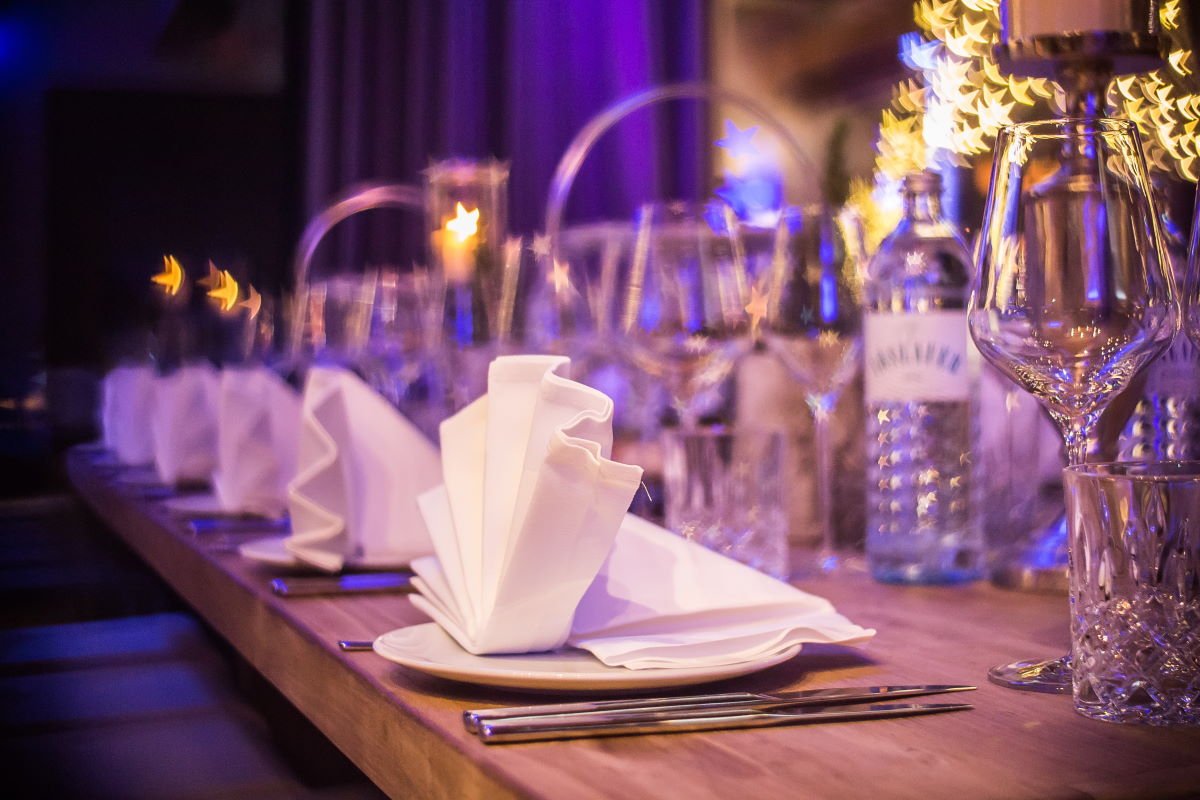 Golf Clubs (Clubs In General) & Vineyards
Pros
Many golf clubs and vineyards will have lush picturesque views of their location. Whether you plan on getting married on the greens or in the function space overlooking the landscape of the vineyards. On a beautiful clear day, it can be quite breathtaking. In some cases certain clubs are exclusive and you may have access to certain venue spaces that others can not because they are not members.
Cons
Some golf courses facilities are only open to members however his is more often with private and exclusive golf courses. Also, you may need a backup in case you are getting married on the green and it is a rainy day as a golf course/vineyard is literally an outdoors environment. Many golf courses and vineyards will have a backup option in place for this.
Vines only grow at certain times of the year as they are… plants. For example, the Hunter Valley looks its best from September to November each year. If you plan to get married it is preferable during this time. If you do plan to book a vineyard try and book it quickly due to the time limitation each year it is best to book this in advance.
Beaches, Formal Gardens & Parkland's
Pros
Similar to golf clubs, any beach / formal garden (Royal Botanical Gardens, Centennial Parklands, Mt Tomah) can provide picturesque views with a breathtaking backdrop. Overlooking the water on a beautiful summers days or a beautiful garden will look amazing in any photo. As a beach or formal garden is outdoors it is great for people who have a larger amount of wedding guests.
Cons
Many people will think just because it is a public space you can just walk on the location and get married. This is not true and most places will require you to get a council permit first. You will need to consider a backup option beforehand in case the weather is bad. We have had clients who absolutely refuse to consider a backup option in case it rains to save money. In one case the entire wedding reception had no cover and was drenched. Also, it if is a hot day then you may need to consider options such as a hydration station/drink station to keep your guests hydrated.
Wedding Venues On The Water Front
Pros
Water views from your reception venue or ceremony are beautiful, it does not matter if it is in the city or overlooking a beach. The fact is that people love looking at water. Many beautiful photos can be taken as the natural backdrop just makes everything look magical.
Cons
There are only 2 main issues with waterfront function spaces. Firstly they tend to be a bit more pricey because of the water views, hence the whole concept of price /demand kicks in. Secondly, there is one arch-nemesis of waterfront venues. These are called cruise liners or giant boats.
When planning your wedding make sure that a giant cruise liner is not parked out in front. This exact situation was prevented by head planner Stephanie. When she was planning her wedding in the Rocks, she wanted to ensure that her guests had amazing views of the Sydney Opera House and Sydney Harbour Bridge. Knowing that cruise liners tend to dock in the area, she made sure to find a Saturday night in the middle of the peak season with no ships in the way. The photo below was taken from her hotel room balcony where they spent 2 nights in the hotel after the wedding.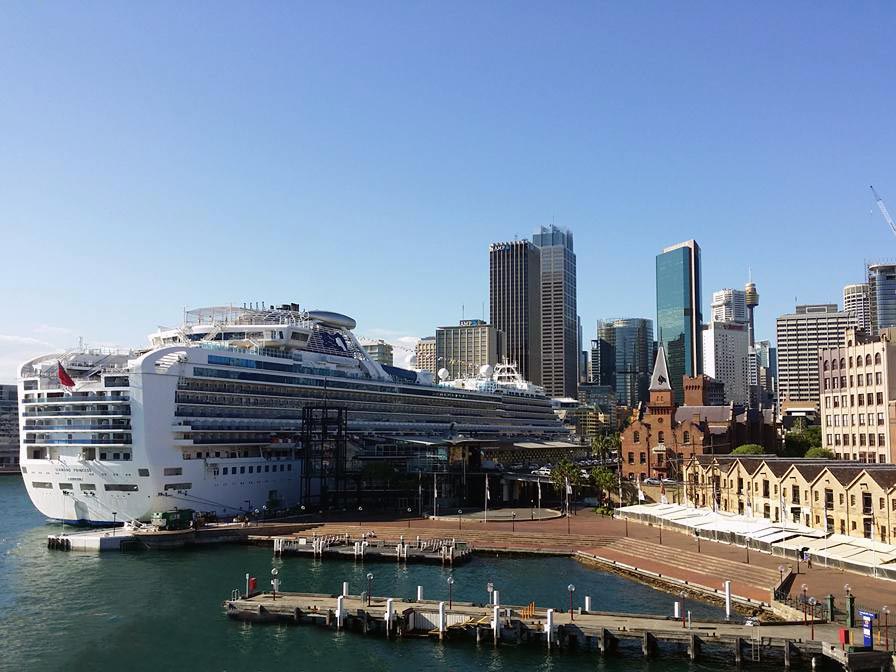 Parents' Houses / Personal Property / Backyard Weddings
Pros
The obvious pro is that with using your own property you do save a lot of money with regards to hiring out a venue space. If you own a large country property or a property with an amazing view this is definitely worth looking into.
Cons
While the initial cost-saving seems amazing the unfortunate downside is that you have to bring in everything. Everything from catering, entertainment, furniture, lighting and so on. Normally with various venues, there is onsite catering and furniture included which keeps costs down in this area. In fact, we dedicated an entire blog to this about the hidden costs of a backyard wedding.
Community Halls
Pros
These locations are what is defined as "cheap and cheerful". They are simple in their design and very cost-effective. Generally well maintained for what they are. It can be a great solution with a lot of possibilities.
Cons
While they are 'cheap and cheerful', they are as expected, bare-bones. This means that a lot of additional work is required. While the admin for the space may have a preferred supplier you will have to go on your own and organise everything. In essence, you are hiring out a room/space with no additional features. In some cases, there is a kitchen (a simple fridge and maybe a microwave) but that's about it.
On A Boat
Pros
When it comes to all the pros and cons of the different types of wedding venues, a boat is perhaps the most different. You are literally on the harbour, it's great everyone loves the water. While cruising down the water with the ever-changing scenery it can feel just magical.
Cons
There are 2 main issues with having a function on the water. Firstly people can get seasick and while some will take travel sickness tablets they could potentially throw up. Also because of this, some people may decline the invite knowing how they react on water. Even with their best intentions, no one likes feeling they are going to be sick for several hours and drawing away from the happy couple. Secondly, some people do not like the idea of not being able to leave but are instead 'trapped' on the boat. Depending on the package you could be on the boat from 90 minutes to 4-5 hours.
Restaurants
Pros
Restaurants typically have a smaller capacity. This is because they are a place designed to be eaten at and not celebrate events on a grand scale. This is great for people who have 100 people or less at their wedding as they even have private dining rooms which can be ideal. It is also great for people who want a specific food type and restaurants are specialists in their own cuisine.
Cons
You are sharing your wedding with everyone else eating at the restaurant. So people coming in for dinner could be the next table over unless you hire a private dining room or book out the entire restaurant.
Pros and Cons Of The Different Types Of Wedding Venue – It's Only A Perspective
As you can see from the above list that there are many different pros and cons of the different types of wedding venues. All the above types of venues definitely have different strengths. No one is better than the other. The only thing you have to decide is which venue space is better suited to you, your budget, style and so on. If you would like more information for tips on booking your ceremony space check out our vlog here or what is directly on YouTube.
Check out some of our other blogs about wedding venues:
Pros and Cons Of The Different Types Of Wedding Venues – You Are Here
Out of all the types of wedding venues which one was your favourite? Out of all the pros and cons of the different types of wedding venues that we did not add on the list? Let us know, leave a comment and join the discussion down below 🙂