13 Jul

Queenstown Destination Wedding

(Last Updated On: 05/05/2018)

Queenstown is renowned for being one of the more beautiful cities in New Zealand, no wonder many Aussies want a Queenstown destination wedding. Located on the lower half of the south island it is only a small town with a population of around 18,000 yet it attracts 1.89 million tourists per year. While small in size it more than makes up for its natural beauty.

Queenstown is the backdrop for many movies due to its fantasy style landscape. The Remarkables which is used in The Lord Of The Rings Trilogy, X-Men Origins Wolverine, The Lion, the Witch and the Wardrobe and many more. The backdrop makes a beautiful background for any wedding.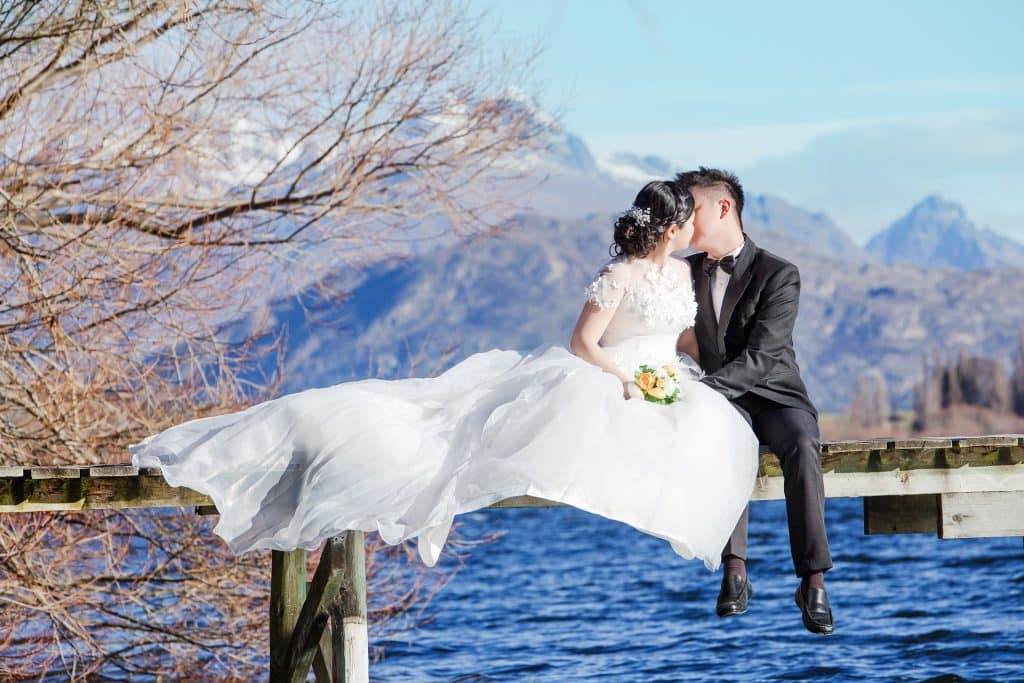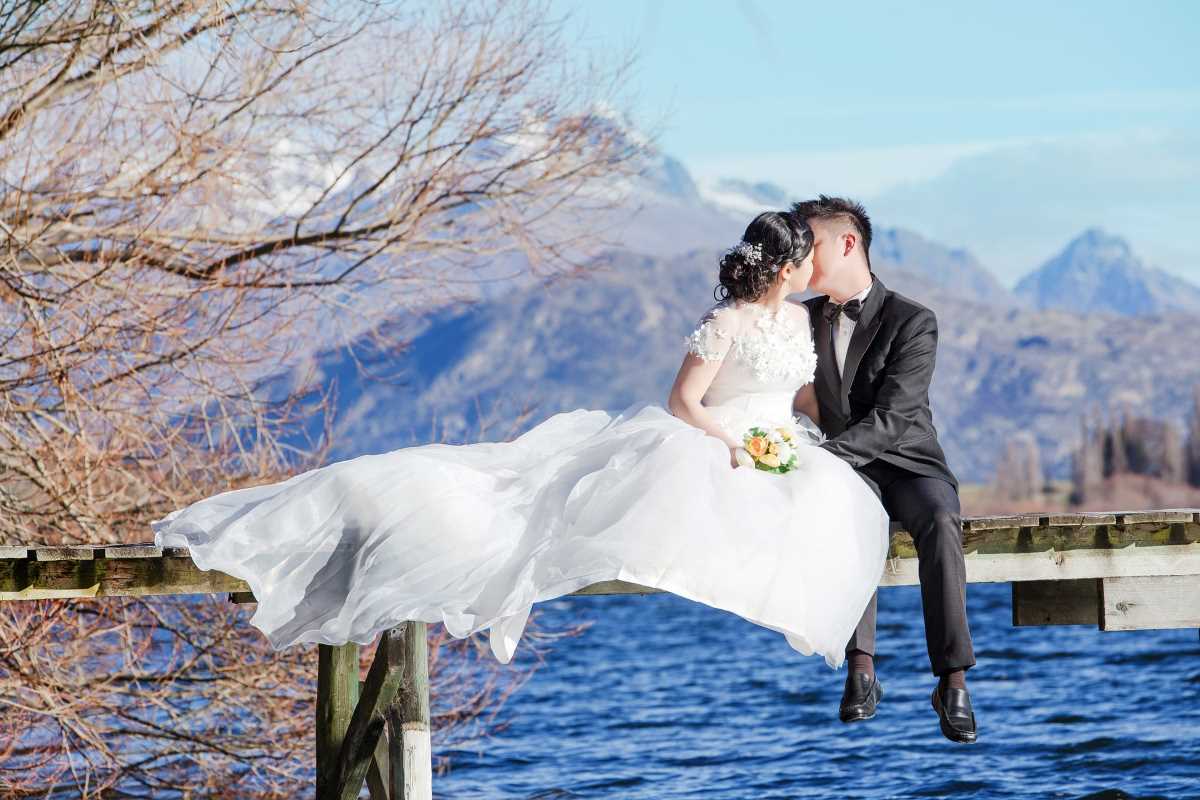 There are many other locations in Queenstown for movies but The Remarkables are the most noticeable. Let us take a look at some popular locations for a Queenstown destination wedding.
Queenstown Destination Wedding Sites
Skyline Gondola
The Skyline is built above Queenstown over looking Lake Wakatipu and has a breathtaking view of the whole city. Opened in 2000, their premiere restaurant Stratosfare not only overlooks the cityscape, it has a capacity of 430 people and serves a delicious menu.
Connected via a gondola that goes up 450 meters you look over the city admiring everything. Once you reach the top you have a 220 view of Queenstown and Lake Wakatipu.
For anyone looking to have a Queenstown destination wedding this spot is perfect.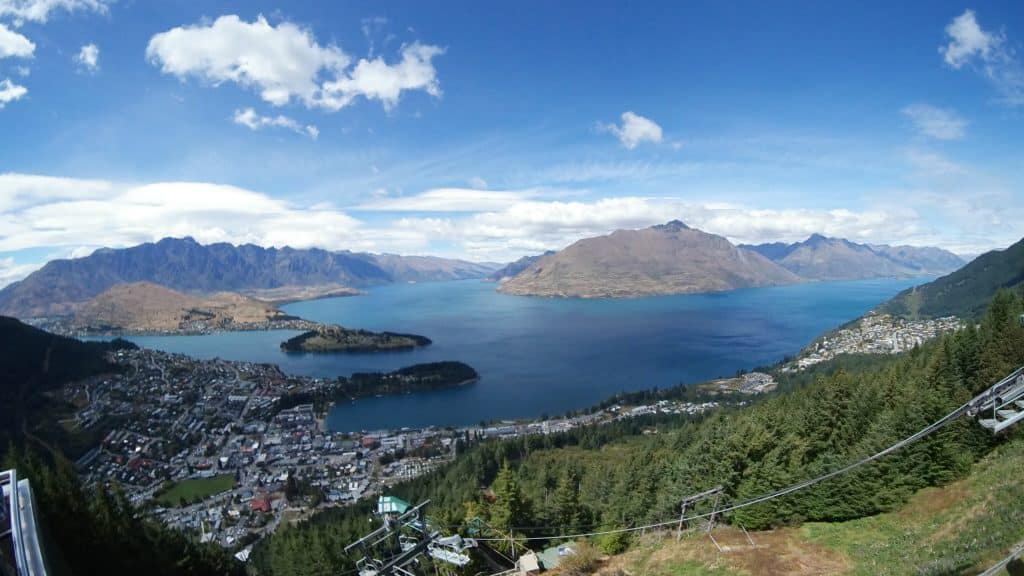 Queenstown Gardens
Located right next to Queenstown is a botanical garden which host a variety of exotic and native trees and plants. It is right alongside Lake Wakatipu which was mentioned above. Random fact: the first 2 trees that were planted were English oaks in 1866. This was by the first Mayor of Queenstown but the gardens did not official open until 1867.
There are a variety of trails within the gardens which have views of the mountains. The gardens are perfect for more intimate wedding ceremonies of around 20 people. While it can obviously hold more people we find the couples who organise their wedding here tend to prefer smaller groups to make it feel more special in  the surrounding natural beauty.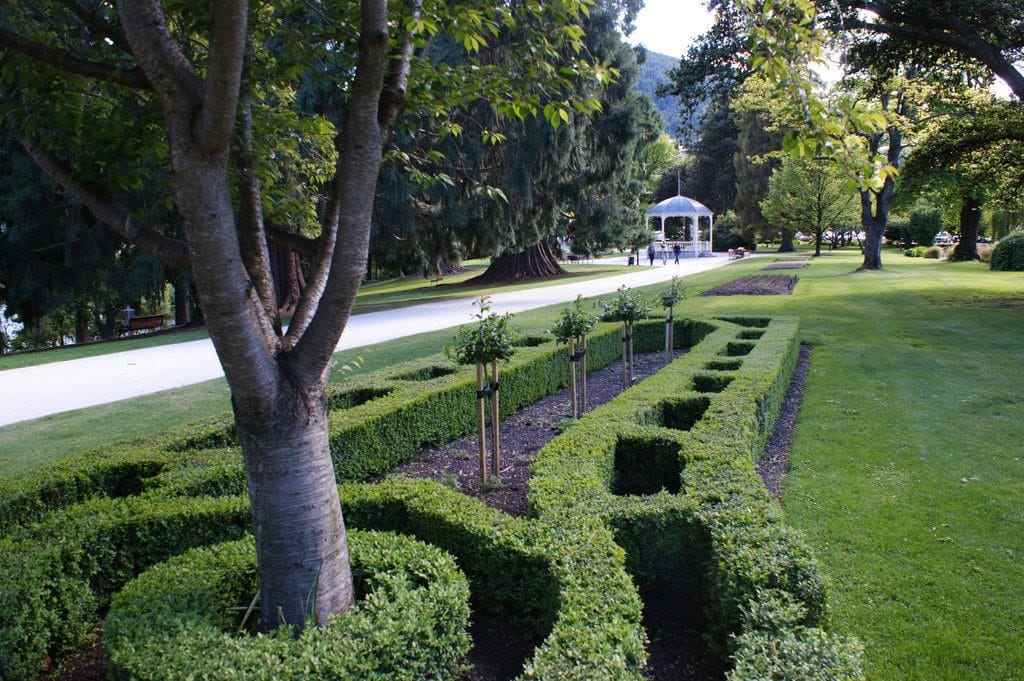 TSS Earnslaw
If you have ever been to Queenstown then you would see this giant steam ship called the TSS Earnslaw. Commissioned in 1912 is is the oldest commercial boat in Queenstown and the only one still running on coal.
It can hold up to 389 guests which is perfect for a larger wedding looking to take advantage of this unique floating venue. Imagine going down Lake Wakatipu looking over the scenery as you say your wedding vows.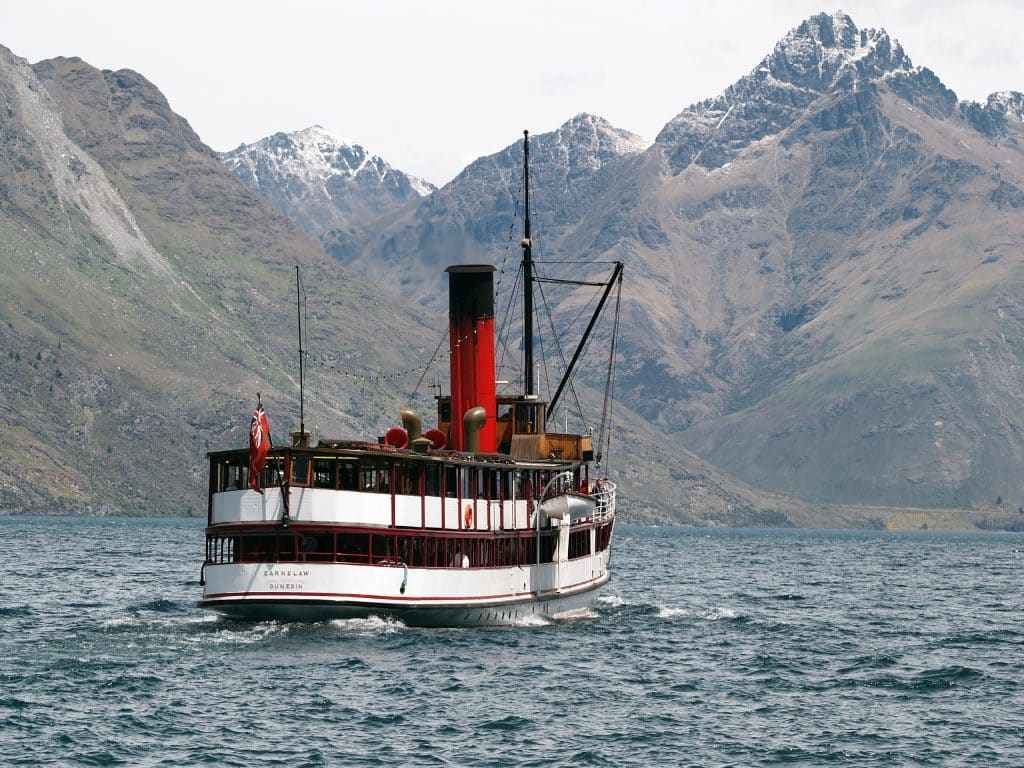 Queenstown Harbour In 360: Check it out below
It is compatible with 360 headset's such as an Oculus, Samsung VR or even Google Cardboard. Strap on a headset and it is like you are really there.
There are many more places in Queenstown to have your wedding. If you are looking for a Queenstown destination wedding, New Zealand Destination Wedding or looking for ideas for a destination wedding elsewhere, contact Pink Caviar Events today to see how we can help.
Check out our other New Zealand Destination Wedding Blogs:
Queenstown Destination Wedding  – You Are Here
Are you considering having a Queenstown destination wedding or a destination wedding? Join the discussion and comment down below 🙂