You just got married and need to leave the reception venue to go to your hotel or home. For whatever reason, you decided to not (or maybe it was not an option) to use a standard wedding getaway car. So you look for options out there and you contemplate using Uber as your getaway wedding car. There are many pro's and cons to be considered if you go down this path when considering using an Uber getaway car.
Before we begin I would like to state that I have nothing against Uber. I have personally used this service myself. It is a great and convenient service but I am in the business of making sure things run perfectly and smooth the first time. When it comes to weddings, I recommend and work with suppliers who have a good reliable reputation and track record that will not let our clients down.
Uber Getaway Car – Some Things To Consider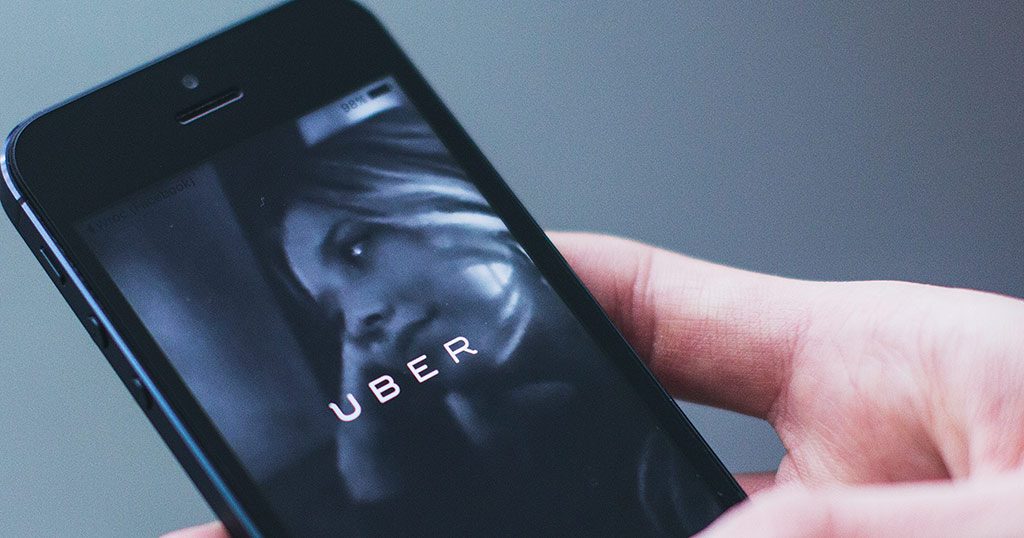 Pros To Consider That You Already Know
If you have found your way onto this page then you are considering using Uber as a cost-effective and convenient solution. Generally speaking, it's a great all-around service as long as your phone is working. There are quite a lot of options to choose from with Uber. It would be a matter to decide which Uber service is right for you be it Black, LUX and so on.
Things To Consider You May Not Have Thought Of
Could Get A Tiny Car
If you are looking to use an Uber X please keep in mind that these cars are on the more cost-competitive side and are generally your standard cars. Nothing wrong with that in most cases but let's be honest if you are wearing a wedding dress then it's not the most convenient thing to wear especially if your dress has a lot of volume to it. You would then need to consider luggage and cramming everything in.
Are You Ok With An Uber In Your Wedding Photos
When you have your wedding exit are you happy with potentially having any car in your wedding photos. For some, they do not care but for others they want everything to match or make sure its something they like. You do not decide on the make and colour of your car when you order it on Uber.
Could Be Dirty / Smelly
Most Uber drivers strive for a 5 strive review and they are generally clean. That being said, there are a couple of things to realise when using Uber as your getaway car. First thing, it's the middle of the night and the car has been used countless times with other passengers (obviously). It could be dirty on the inside or outside without even realising it. Also (and this has happened to me), people could have been on a wild night out and the car could also smell of alcohol/smoke/kebabs from the people just before you.
Surge Pricing
Uber is generally cost-effective but when surge pricing kicks in it's not so cheap. In fact, it has gone under scrutiny many times for constant price gouging when you need them the most. That being said they are looking to overhaul their surge price system but no completion date at the time of writing this blog.
You may have used Uber many times from various places but if a surge hits it will kick your budget right out the window. This does not matter if is an Uber X, Black, LUX and so on. In fact, Uber advertises it to potential Uber drivers as a benefit when considering to drive for them and how to take advantage of it.
Do You Like Being Sold To
People who drive for Uber are not Uber employees but rather use the system. How many times have you gotten into an Uber only to be literally pitched their business or product? There is nothing wrong with it and this does not go against Uber's guidelines. Most drivers will be respectful but some will try to pitch no matter who you are. Imagine you have come from your wedding, all excited and coming off a great wedding high. Then while you are a captive audience, your driver is proposing "Want to save money on your electrical bill". It is not the time or place for this.
Will It Arrive On Time – Waiting In The Dark
I do not know about you, but on more than one occasion I have had an Uber driver go "I don't know how to get to you". Granted this happens in the city most of the time. If they make one mistake your driver will have to go around the block. Half the time there are many no right-hand turn signs (not to mention the roadwork for trams at the moment). If you have ever been to the city on the weekend at night it's very busy. There will be traffic jams and delays. While your Uber driver could be 200 meters down the road, due to traffic and other conditions it can honestly take 5 min to 20 mins to reach you. This can change the tone from "Uber Getaway Car" to "Uber, I will need time to get to your car".
Ubers & Taxis Work On Volume Of Jobs
This might seem obvious but an Uber driver will be focused on completing your job as quickly and efficiently as possible. This is because they are wanting to get another job straight away. When you book a getaway car from a wedding car hire company their job is to focus on you. It is a focus on quality over quantity.
Think about it like this, if you are having a wedding exit it takes time to set up. All the guests have to get in line and wait, the MC, photographer and videographer will have to get into position and so on. It can take anywhere from 10 to 20 mins to say goodbye to everyone through the human arch (or sparklers). Do you really think your Uber driver will be excited to be in your wedding photo/video as you leave the arch? In that time they might be thinking that they could have made an additional fare or 2 during this time. A dedicated wedding professional hire car is going to be your dedicated transport option and will happily wait as their job is to focus on you, not just a quick trip.
Consideration for Uber LUX
If the type of getaway car doesn't matter to you then Uber will probably be fine. Although you could upgrade your trip to Uber LUX, bear in mind that there may not be enough LUX vehicles available at the time you want to use them. Never assume 'it will work out and take things to chance' and be sure to have a solid plan.
Consider All The Options
As stated in the beginning there is nothing wrong with Uber. That being said there are many things to consider when considering to us an Uber getaway car. Just make sure you consider everything and realise that this is your wedding day. Sometimes it is not as simple as getting into a car.
Check out our other blogs on wedding transport. There are a lot more options and possibilities that you can imagine:
Uber Getaway Car For Your Wedding – You Are Here
Would you consider an Uber getaway car for your wedding? What type of car/transport would you consider using for your wedding for the all-important getaway? Join the discussion down below and leave a comment 🙂