21 Feb

Use An Evening Pack Down Service For The End Of Your Wedding

(Last Updated On: 23/03/2019)

The wedding is all set, everything is organised. It is all done or is it? What happens after the wedding? What happens to all the wedding decorations you personally purchased, who takes the wishing well and all the gifts etc? The simple truth is that these things don't just magically take care of themselves and have to be manually collected, picked up transported and/or given to the right people. Have you ever considered using an evening pack down service for when the wedding is over? Today we will be looking at what is an evening pack down service and the benefits of it.

The name says it an all an evening pack down service is a service to help pack down at the end of your wedding. The problem with many weddings is that most people focus on creating and organising an amazing wedding but not for when its over. There are many loose ends that need to be taken care of. As mentioned above the evening pack down service tidies everything up. Let's look at the pros of using this service versus not using one.
What Is An Evening Pack Down Service?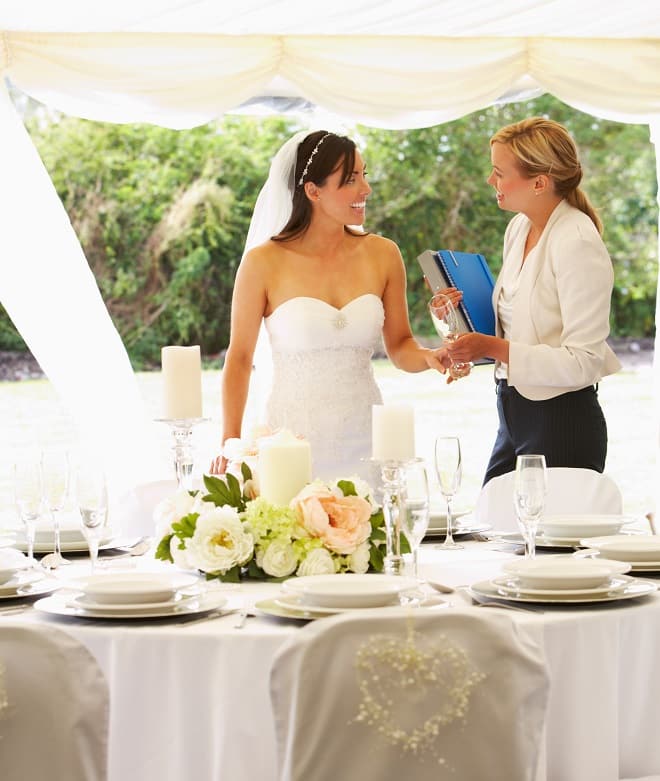 What If I Don't Use An Evening Pack Down Service
You Have To Rely On Family & Friends
Family and friends are helpful and will, of course, offer to help pack things down afterwards. Imagine you have spent a magical evening together celebrating, feasting, drink and partying. The moment it's over you only have a small amount of time to collect, sort deliberate/organise before the venue kicks you out. By this stage in the evening you are all tired, sleepy, perhaps a little hungover and just want to go to sleep. Like anyone, your attention to detail and focus are not the best at this point in time.
Many times the wrong family member will pick the wrong item, forget about it (or part of it) and sometimes leave it at the venue. We have sometimes seen family members fight to take items home from a wedding. This is because they don't want to take stuff home or don't think it will all fit in their car. An evening pack down service will ensure that there are no family/friends arguing, misplacing things are avoided and everyone can go home and relax.
Transport items to a location afterwards
So you have decided to take something home yourself or with family and friends. But sometimes the item needs to go to a specific location to be collected by someone else. Sometimes it's close, but also sometimes not. Do you really want either yourself or your loved ones travelling at 2 am after a long day at your wedding?
In some cases, alcohol could still be in their system but most likely they are tired. People would be very sleepy and unable to focus after such a long day. In some cases you need to return to collect the items the morning after the wedding but do you want to drive around all day playing delivery driver on your first day as husband and wife.
Venues Are Not To Be Held Liable
While some venues will offer to hold them overnight (depending on policy and schedule), they will always state that they are not to be held liable should anything happen to them. What this means is that in the event a wedding gift goes missing, the wishing well envelopes full of money go on walkabout, items get damaged and so on it's not the venues fault. I am not saying venues aren't reliable. The question you have to ask yourself is "Do I want to leave all my wedding gifts, envelopes full of money and other personal items around where they are potentially easy pickings?".
Pro's Of Using An Evening Pack Down Service
One Less Thing To Stress About
One of the best things about using an evening pack down service is that everything is pre-arranged. This means that it is one less thing you have to worry about. After a full day of celebrating with family and friends, you can relax knowing that everything is taken care of. You do not have to spend time rushing after your wedding telling family and friends to hurry up as the venue will close. You do not have to think twice about packing up as it is already worked out for you.
All Arranged Beforehand
Before the wedding day, part of the evening pack down service includes a dedicated face to face or phone meeting to go over everything that will be required. We will work out the best method to have this arranged, organised and transport items to desired locations for when your wedding is over.
Our service also includes unlimited contact with our team via phone, email or Skype. This is great if you need to update or change anything, you can.
All Hands On Deck
The service includes a minimum of 2 staff to coordinate everything. It is not all about coordination but also physical help. These two wedding professionals will take care of everything and help pack everything down.
An Evening Pack Down Service – Finish The Evening Off Easily, Organised & Professionally
Let's be honest your focus should be on your wedding day and not having to work on stuff afterwards. Give yourself the peace of mind knowing that everything is being looked after. Contact our team today for an initial consultation to see if an evening pack down service is for you. This service, of course, can be combined with one of our many other services such as wedding coordinators, styling, photo booths and more.
Check out our YouTube channel for our vlogs with head wedding planner Stephanie on helping to plan and organising your wedding.
Have you organised what happens when the wedding celebrations are over? Have you thought of using an evening pack down service for your wedding? Join the discussion and let us know in the comments below 🙂