For most people the wedding car that took the bride to the ceremony and the new couple to the wedding reception is the same one. This is because they often come as a package deal. This makes sense financially but also for convenience. There are some situations when the wedding car is different to your getaway car. Today we look at why you may have a different getaway car to your wedding car.
Different Getaway Car To Your Wedding Car – So Many Reasons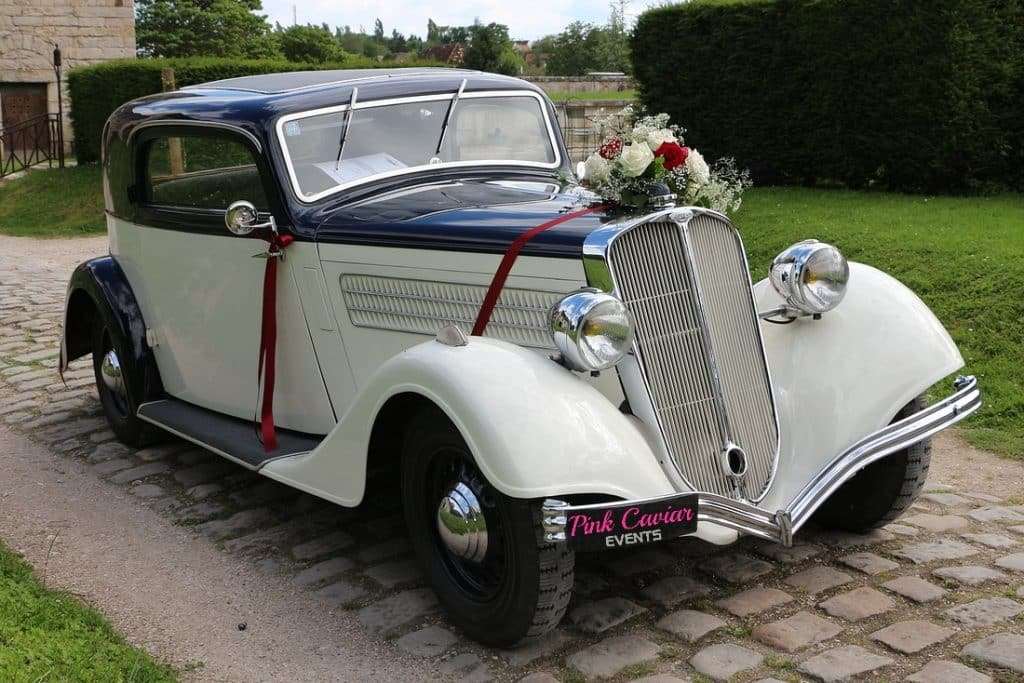 Your Wedding Car Isn't A Practical Option
Whatever your wedding car is, it may not be ideal for a getaway car. You may have decided to use a motorcycle earlier in the day or perhaps a horse and carriage or even a tank. The simple fact is that while these options are a great way to make an entrance, they may not be practical at the end of the night. Let's say your wedding car looks great but does not have boot space to take your luggage to the hotel. You would also need to consider the practicalities of the wedding dress as sometimes they are quite full of material and poofy.
What if you decide to use a tank for your getaway for your wedding (this is truly a different getaway car) and need to go to the airport. I do not think I need to tell you all the zoning restrictions and the government agents that would be on you very quickly.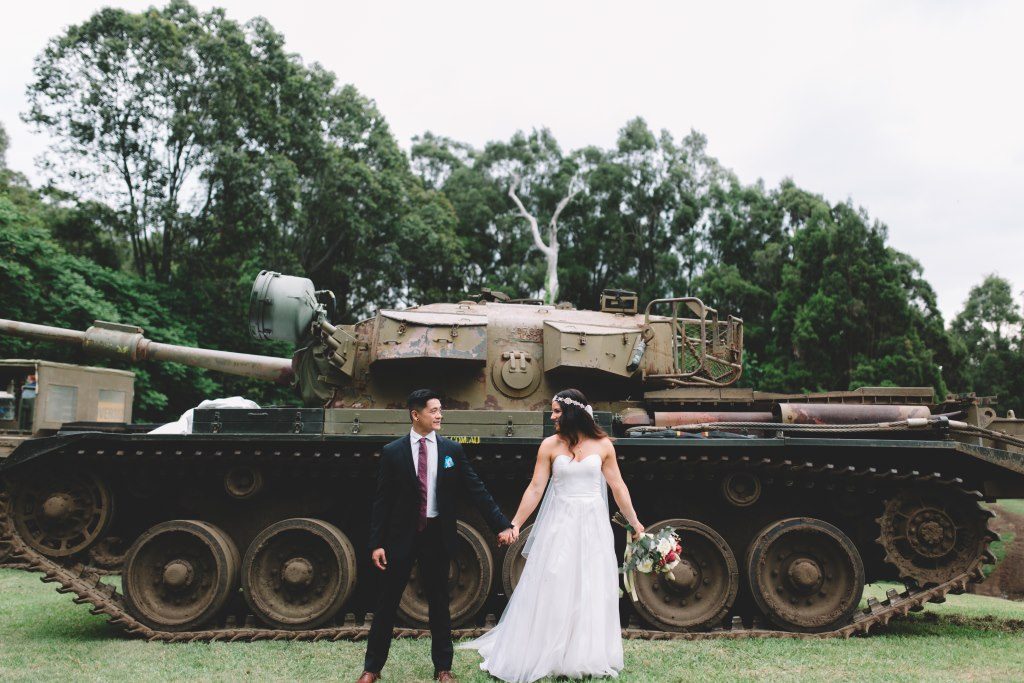 Easier By Boat
Not all transport solutions need wheels. In some cases, you may have your wedding reception on the harbour, and your hotel location is on the other side of the water. For example, your wedding reception was in Double Bay or Luna Park, but you were staying in the city. Both of these locations are located next to a wharf. To avoid all the traffic, you could go by boat, and there is plenty of room for luggage. Also, some hotels are located right on the harbour in front of a wharf, so it is much faster and easier to go down this route. Just make sure you do not fall in the water >_<
Your Partner Wants Something Different
Maybe your dream wedding car is a Rolls Royce, but what if your partner wanted something different. Perhaps he wants to ride off into the night on a motorcycle or in a hummer.
In some cases, some couples will be fair to each other and will alternate their wedding transport vehicles to both get what they want. So the bride gets the traditional wedding car and at the end of the night, the groom gets something that is more him. Both get what they want on their wedding day. No fights and solutions all round!
Family Tradition
Sometimes family tradition will help determine the vehicle that will be used. It could be a classic or vintage car that has been in the family for multiple generations. It could be a cultural tradition to go to your hotel in a certain way. Just make sure to speak to your family before booking anything. The last thing you want to do is book a vehicle, pay a non-refundable deposit only to be told after by your family they want you to carry on the tradition. This means you have lost money that could have used it for something else.
Not Your Style
Your reception or wedding could have a certain theme or style. For these instances perhaps you would like your getaway car to reflect this. There are a few ways to go about this. Firstly you could have a certain colour such as blue and silver. You may want the getaway car to be in the same or similar tone to your wedding colours.
Another option is that your wedding could have a theme to it. For example, you could have a Rustic theme, and you want your car to match, so you choose a vintage car.
Use Your Own Car
Sometimes it just makes sense to use your own car. There could be a whole host of reasons why you are driving yourself away instead of being driven away. You could have the hotel up the road, and financially it makes sense where it justifies needing a vehicle but not enough to have someone drive you for such a short distance. Also the next day, you could be going on a road trip with your now husband/wife. So by using your own car with everything is organised, packed and ready to set off on your honeymoon.
Just Do Not Need A Getaway Car
Sometimes the hotel is right next to your reception venue, or your reception is the hotel you are staying at. Sometimes you just need to walk. Sure have you're over the top exit fireworks or sparklers, and all but the place you are staying is literally meters away. Getting any type of transport vehicle would be considered overkill.
A practical example is that head wedding planner Stephanie was married in The Rocks, and the hotel was next door (literally next building over). She considered the options out for a getaway car, but none of them made any sense. They still had their unique glow-stick exit and walked 150 meters to their hotel.
Different Getaway Car For Whatever Reason
There are many reasons why you would have a different getaway car to your wedding car. It could be for one or many of the options listed above but whatever the reason, make sure its right for you and your partner.
Check out our other blogs on wedding transport. There are a lot more options and possibilities that you can image:
Using A Different Getaway Car To Your Wedding Car – You Are Here
Is your wedding car the same as your getaway car? What type of getaway car are you using for your wedding? Did we leave anything off the list? Let us know, comment down below and join the discussion 🙂