Picking a wedding date may seem like the easiest thing to do. I mean if you think about it, all you need to do is pick a date and you are done. Unfortunately it's not that simple and you will soon discover (assuming you just started planning your wedding). It will be the first and sometimes hardest decisions you will have to make for your wedding.
How To Pick A Wedding Date
Why Is Picking A Wedding Date Hard
For most people it can be summed up with one word "coordination". Many couples in general might have a favourite venue, church, park and so on. But it comes down to
the availability of the ceremony location and reception location. Your favourite venue might have the date you want the ceremony location might be fully booked. You may have both locations available but the timing is too far apart. For example the ceremony is available 10am and the reception at 7pm. Another example is that they are both available but only at the same time. This mostly occurs from September to November as it is wedding season and venues during this time book out quickly. Some places book out over 1 year in advance.
Other reasons that can occur are due to working around other family and friends calendars. A good example your best friend is getting married as well and you want to coordinate your weddings so you can attend each other weddings and not overlap the honeymoon or your sister could be pregnant and you don't want her to miss out on your wedding. There are also religious and important dates you can or can't get married on.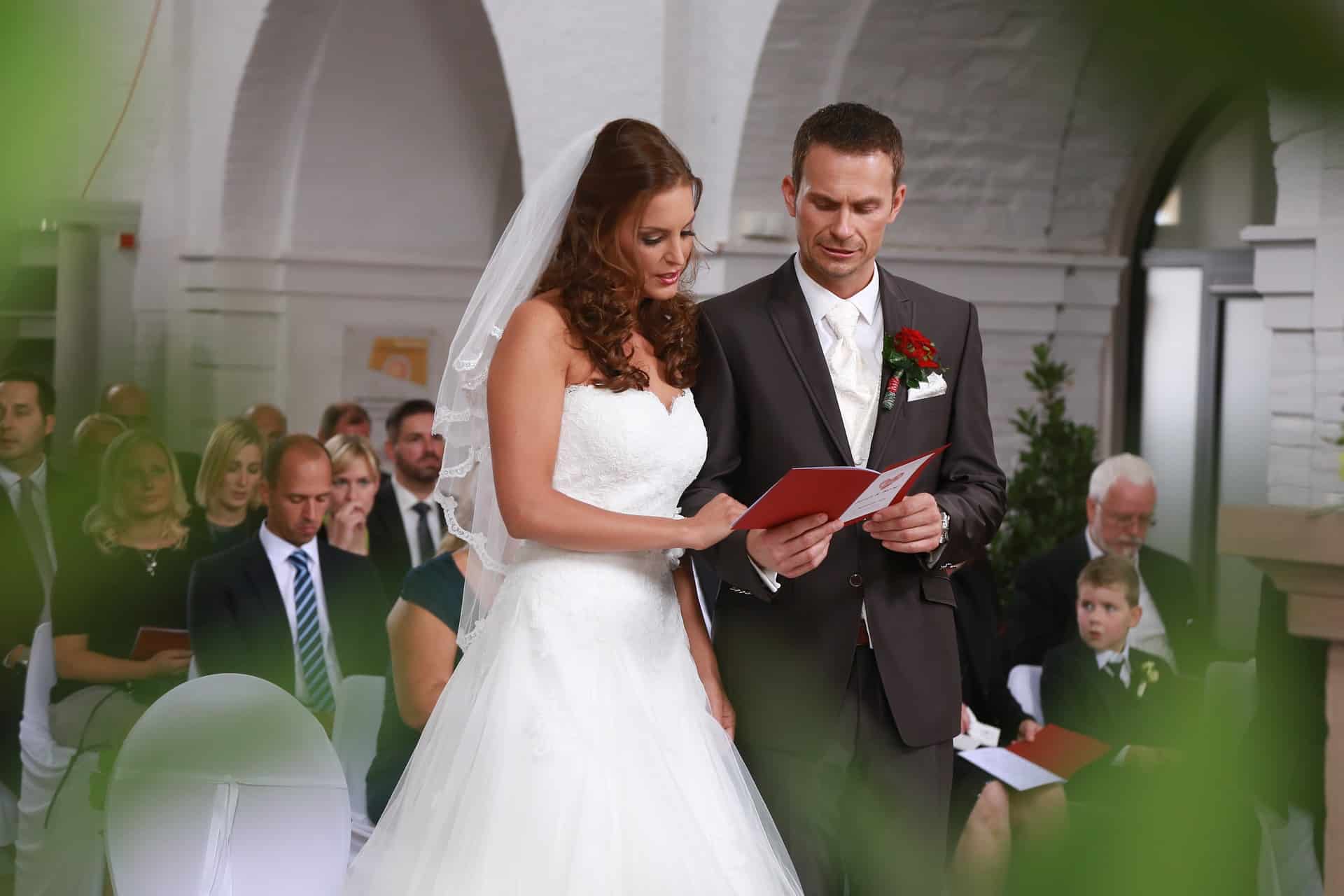 How To Pick A Wedding Date
The easiest thing to do is pick a month and work within that month instead of an individual date. Of course have your ideal date but you may easily find that either venue and ceremony reception are booked out. By having a date range to work with you have a much higher chance to have the wedding around the time you want and be able to lock it in to avoid missing out. This works even better especially if you have multiple venues or ceremony locations in mind.
Factors To Consider For Your Wedding Date
There are a few factors when picking the wedding date. I have broken down the various factors to consider when choosing a date.
Wedding Season
As mentioned above, wedding season is from September to November and again February to April. Some venues can be easily booked out a year in advance and have bookings years in advance. Many times we have seen a couple have the ceremony and venue location free and decided to book it 'next week' only to discover it was booked out and too late.
Religious Dates
There are days that will be meaningful to you but also your whole family. Keep in mind of these dates especially if your partner has different beliefs and their half of the family will not be able to attend. For example events like Christmas, Easter, Hanukkah, Asalha Puja, Ramadan and so on.
Family Dates
Some families have everything in the same time period. A good example is my wife's family as there are 10+ birthdays in the month of April alone. While birthdays and anniversaries can be worked around, it is advisable to work around these dates sometimes to make things easier on everyone.
Book Far In Advance
You will be surprised but some couples assume you can have everything booked and have the wedding in 3 months (then the budget, booked venues and reality set in). A year in advance is perfectly fine especially for times during wedding season but if budget and time are not on your side then 18+ months will make things a whole lot easier.
If you have just started your wedding planning and are looking at venues and deciding on a wedding date, feel free to contact us and see how we can help you today. Our friendly wedding planners, event stylists and on the day wedding coordinators are happy to have a chat.
Are you having trouble picking a wedding date or have you settled on one? Let us know and join the discussion below 🙂