A wedding gift exchange is an exchange of gifts between the bride and groom either on their wedding day / night to each other. In some cases it is the day after but most couples these days do the wedding gift exchange on the wedding night. We often get this question asked by either brides and grooms towards the end of their planning process. They generally want to surprise their significant other with a gift without them knowing.
Traditionally speaking throughout history, culture and religion elements of this custom have been around. These days this tradition is still practised in one form or another. In many cases (without any obligation) people want to give their partner something extra special to commemorate the start of their lives together. There are a few questions a person must ask themselves before they do it.
Wedding Gift Exchange – Questions To Ask Yourself
What To Get Him / Her?
Most people will give a gift that is not just meaningful but will last a lifetime. This gift is to represent the start of your life together and therefore it should be something that should stand the test of time. Popular items such as jewellery and an old school wrist-watch are good examples of this. Not everything has to be expensive for example you could give custom matching engraved pens. You can check out the list of wedding gift exchange ideas for the bride and groom down below.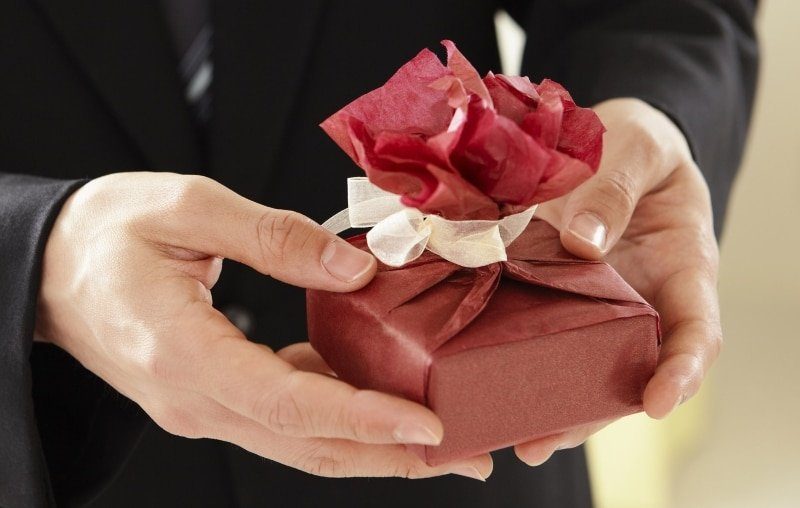 How Much Should I Spend?
That part is entirely up to you. You do not need to spend a lot, but what matters more is the sentiment behind the gift. A good example is the engagement ring. When people are young, they may not have as much money and end up getting the ring they can afford. Many years will pass and (with hard work and luck) you may be able to purchase jewellery that is bigger and more exquisite in the future. I have seen many women who are much older wear amazing rings their husband bought years after they were married. Many still wear their original engagement ring alongside newer rings. While the newer rings are bigger and visually jaw-dropping, that original ring is where it all started and is more meaningful.
If cost is a major consideration, then just work out a budget of how much you are willing to spend and work within that budget. There are some gifts that do not require a cost, such as performing on your wedding day.
When Should I Give The Gift?
If it is something deep and personal we suggest to exchange gifts after the wedding reception. The exchange is private and intimate and more meaning full with just the two of you. For things such as performance art (singing/dancing) on your wedding day then obviously it would be during your wedding reception. This is unless the performance is a little more risque then… yes in the honeymoon suite is more appropriate. If you both had a long day and are both tired and you forget to give the gift on the night (or you think it is more appropriate) then the wedding gift exchange is fine to do in the morning after the festivities. In some ways, it can be more meaningful as it would be the first day together as husband and wife.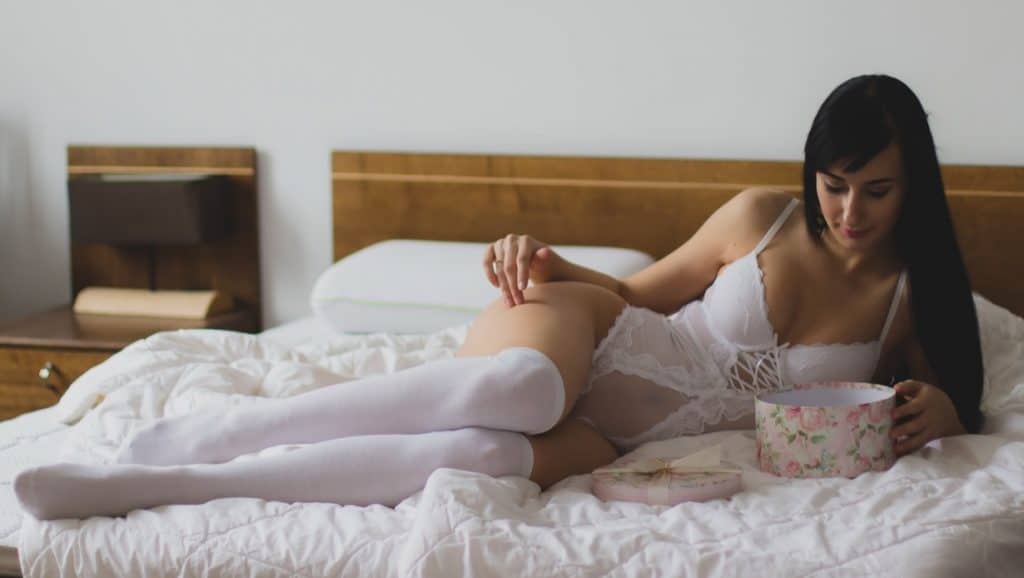 What If My Partner Did Not Get Me A Gift
In some cases, the partner does not give a gift or forgets to. The main thing to focus on is that you are giving your significant other a gift. As cliche, as it sounds the thing about gift-giving, is to bring happiness to the other.
If your partner did not get a gift, there could be a few reasons. With all best intentions, the lead up to a wedding is quite time consuming, and it could slip one's mind. I am not saying that it is excusable, but it is quite possible.
Another reason is that in some cases, people try to be subtle about it. No matter how clever you are, some people just do not get the message. If you know your partner does not respond to 'clues' or ' hints, then the direct approach is best. Do not blurt it out directly but very clearly suggest in a way you know your partner will understand and get the message. My wife knows that if I need to know something, then I need to be paying attention. She learned very early on that if I am watching TV to not just say something and assume I heard it. She learned to get my attention during a commercial break when I would give her my full focus. This tip is also very helpful when planning with your partner for your wedding or watch it on our YouTube Channel.
Wedding Gift Exchange Not At The Same Time
If they did not bring a gift, it might be because they plan to have a surprise for later and do not wish to ruin the surprise. For example, while you may get your partner a gift for your wedding night, they may be planning something for the first day or the honeymoon. Another example is if your partner knows you like a certain type of food, then they may take you out to a restaurant for dinner the next day. Perhaps you like massages and arranged a massage just before brunch in the morning. If the exchange does not happen at the same time, it is not an issue.
Now that you know what a wedding gift exchange is. Don't worry if you do not do one as it is optional and the main thing is that you are now both married. You can always check out our wedding anniversary meaning traditional list for that perfect anniversary gift 😉 Also feel free to check out our other anniversary gifts by year with
The Anniversary Flower (coming soon)
Check out our other links related to bride and groom wedding gift ideas:
Bride And Groom Wedding Gift Exchange – What Is It – You Are Here 🙂
Do you have a question for Ask Emilie then email her here? Alternatively, fill out the form below and have your question answered in our wedding blog. Also, check out the other Ask Emilie Blogs here, they may also contain what you are looking for or give you ideas and inspirations for other wedding-related questions.
Are you planning to do a wedding gift exchange on your wedding day? Did you do one for your wedding? Would you have done a wedding gift exchange if you knew about it? Join the discussion and join the discussion below 🙂