One question that many couples will ask us is "how do we deal with children at our wedding?". Some couples choose to have an 'adult only wedding' but this will cause everyone with a child to get babysitter. As a result some people will decline your wedding invitation. Some couples will put an age limit, EG no children under 16 years of age amongst other ideas. But have you ever considered a wedding nanny service?
What Is A Wedding Nanny
Weddings are a time for all people to come together and celebrate a couple coming together as one. No matter how young or old you are, you should be able to celebrate this event. This is where a wedding nanny service can come in handy. Wouldn't it be nice if the children are looked after so parents can enjoy the wedding too?
Imagine having or going to a wedding where everyone is having a great time and the children are free to play and the parents can sit back and enjoy the wedding. This is due to the fact they are under the supervision of a wedding nanny. This person can be a godsend to parents who want to attend a wedding, kick back have a glass of wine and not have to look over their shoulder ever 2 minutes or leave early because 'that's when the babysitter has to go home' or little Johnny is cranky and wants to go to bed.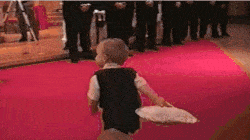 Depending on your wedding the babysitter can stay for just the reception or the entire events. The children will be looked after qualified child care professionals. This is while you are relaxing knowing you child is in good hands and you can check in from time to time to see how things are going in the play area. Sometimes people gift a wedding nanny as a practical gift to a couple. This is because from practical experience they have either attended or even from their own wedding wanted or needed this service.
Wedding Nanny's Work With Your Other Wedding Suppliers
These wedding nanny services actually coordinate with the wedding events itself. During key moments like the ceremony, speeches, MC announcements and so on they will keep the children quiet. They can take care of the flower girls and pageboys by dressing and taking care of them during the ceremony. The wedding nanny will make sure they are fed and ensure that they have fun games and activities that the children can enjoy. If you have the ability of a separate room, they can also ensure that the children who are tired can have a nap after their play-time.
For more information check out our vlog on children at weddings (or check it out below). It goes into details on options that are available and some great ideas on how to manage children on your wedding day.
So if you are planning your wedding or know someone who is deciding on how to handle children at their wedding, consider a wedding nanny service. Contact Pink Caviar Today to see if we can arrange a wedding nanny for you amongst our other wedding services. such as wedding planning, on the day wedding coordinators and wedding event stylists.
Are you considering a wedding nanny at your wedding or have you been to a wedding with one? Let us know your thoughts and join the discussion below 🙂