Although there is no set definition, a rustic theme can mean anything from a country or garden backdrop to a barn, farm or vintage-style setting. At Pink Caviar Events our stylists work with Brides who want to take this theme and tailor it to suit their personal style.
Rustic Theme, What Is It? Let's Find Out!
What do you think of when you hear the word Rustic?  Personally, I think of Barns, Vineyards, Timber, Lace, Moss, Chalkboards, Mason Jars, Mismatched Furniture, Fairy Lights and Hessia. I also think about leaves, greenery and bringing the outdoors to the indoors.
In saying that, you should not be limited to hosting your wedding in remote locations to have a rustic theme. Our team can help you implement elements of rustic style to your chosen venue. With linens, lighting, centrepieces, floral's, cake and more.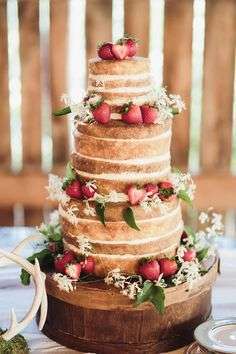 Invitations
For rustic theme based invitations, you can opt for DIY for that handmade feel. Your centrepieces can be mismatched to include mason jars, mixed floral's and candles. You can display them in wooden crates, timber slices or on a lace and hessian runner.
Cakes
Our team has styled many rustic weddings in the past, so be sure to draw on their experiences. Rustic wedding cakes can look amazing and also a great compliment to your theme. There are different styles in the rustic look department, from naked cakes with fillings, masque ganaches or creamy buttercream. Another fun suggestion is cupcakes or a dessert bar.
Colours
There are quite a few different options available when it comes to colours. The most popular choices are pastel pink, lavender, mint, navy, sage/moss green, chocolate or olive green. Some brides have added a metal element like silver or rose gold. Incorporate your chosen colour palette in your wedding stationery, bridesmaid dresses, centrepieces and flowers.
Rustic Theme Bouquet
Speaking of flowers, a rustic bouquet is purposely imperfect. Similar to an arrangement that looks like you plucked it right out of the garden. Why not include some wildflowers or baby's breath for that rustic feel. If you elect to have hessian on the tables, you can also tie your bouquet together with the same material.
Why not include some entertainment at your wedding like an open-air outdoor photo booth. You can also include some vintage games or a dessert food station. This links back to my comment above about bringing the outdoors to the inside. Also keeps your guests entertained should you wish to include these in between your ceremony and reception.
Our planning team can help with all of these options and more. We can help you to source and personalise your rustic themed favours? Ideas can include honey, jam, granola and hot chocolate mix, personalised tea or seed packets or even mini plants; these are all great ways to rustically thank your guests for coming.
To help with decorating your vision for a rustic themed wedding, we have prepared a style guide. Download our Rustic Wedding Inspiration Board here.
Remember, you are only limited by your imagination. So if this is what you would like for your wedding day, book a complimentary initial consultation with one of our planners. See how we can turn your ideas into a reality for you.
What are your thoughts of a rustic theme? What comes to your mind when you think of this theme? Are you having (or did have ) a rustic themed wedding) Join the discussion below and let us know 🙂