28 Sep

What To Look For In Photo Booths

(Last Updated On: 27/09/2018)

So you are looking at having a photo booth at your wedding. You are looking at all the various options and many booth operators look the same. That being said, there are some subtleties that can make a big difference. These difference can make an amazing photo booth experience or a not so great one. I am not going to talk about the different types of photo booths as that was covered already here. Today we look at these subtle differences and show you what to look for in photo booths.
What To Look For In Photo Booths
DSLR Camera VS Webcam
Many people do not know this but the quality of the photo booth photo can vary quite considerably. Photo booth operators can use anything from a webcam to a professional DSLR camera. Generally speaking a webcam can do the job but the quality is very low quality compared to even the most basic DSLR.
In general a webcam photo will look more grainy and have resolutions of 1920 x 1080. While it is considered HD this is roughly 2.1 megapixels. Even low end DSLR cameras have resolutions of 18 megapixels. If you were to choose one question to ask your photo booth operator this would be the one question to ask.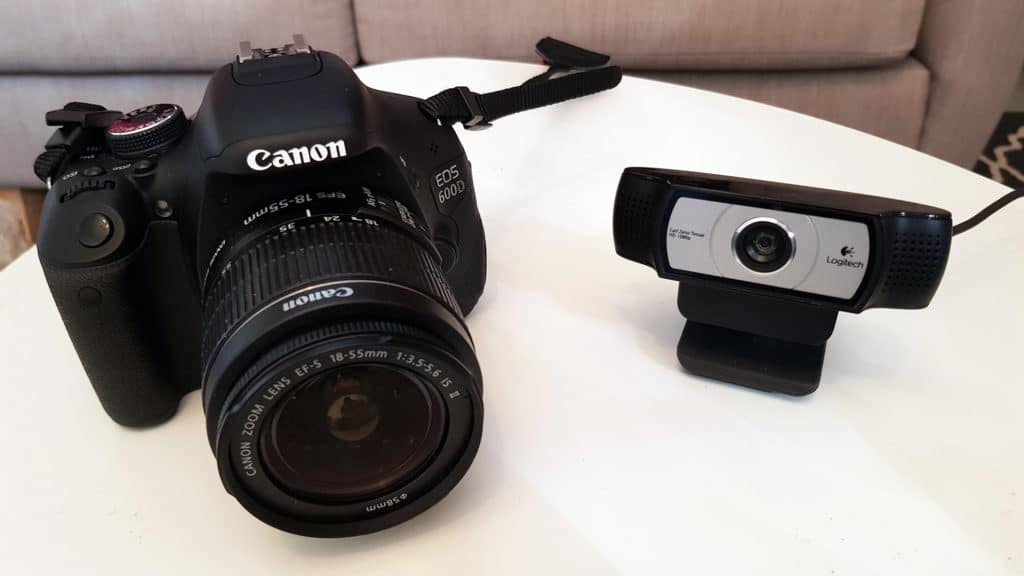 Attendant VS No Attendant
You can save a bit of money by opting to have an unmanned photo booth. While initially this is a great idea for cost savings, the simple fact is that if something goes wrong then you are left on your own to resolve it. What if the photo booth runs out of paper? What if guests are not familiar with how to use it and you paid for service that is rarely used? You want to be able to enjoy your wedding and not have to worry about technical issues.
I heard of people literally getting a 5 minute lesson on how to use the photo booth before being left to their own resources. They learned how to reboot the system, troubleshoot, refill the printer and more. Therefore for a few dollars extra it pays to have an attendant so you can relax and let someone else worry about the booth. This should be the 3rd highest question when it comes to 'what to look for in photo booths'.
Photo Booth Printer VS Ink Jet Printer
Some of the low end photo booth operators made their photo booths on the cheap. One of the best examples of this is the use of a simple Ink Jet Printer. Any decent photo booth operator will use what is called a sub-dye printer. These printers produce passport quality photos and a superior image an can be found in professional photo studios.
The last thing your want is to pay for photos that were made on a home printer. If you use one of these low end printers then you might as well make your own photo booth. The other issue is that even if you use photo paper for the ink jet the capacity is often maxed around 50 pages. This means that your photo booth will often go out of operation requiring to be reloaded (or worse you are constantly doing it yourself without an attendant). Make sure to ask what type of printer is used. This should be the second highest question when asking yourself 'what to look for in photo booths'.
Type Of Props
Did you know that the quality of props vary considerably. While in most peoples minds the props are pretty much standard, well you are very wrong. Some photo booth companies do not even provide props (this is rare though) and you have to source your own. Then there is the low end cardboard props. These are more often cardboard print outs on a chop stick, which may not last the entire evening.
What you need to look out for are companies that provide quality photo booth props. Ask your potential photo booth operator what type of props they use. The best type of props are more durable ones such as hard moulded plastic props as well as a variety of head ware and durable fun signs to hold up. The use and feeling of cheap props can ruin a fun photo booth experience. When speaking to your photo booth operator and asking questions, asking what type of props is important when asking what to look for in photo booths.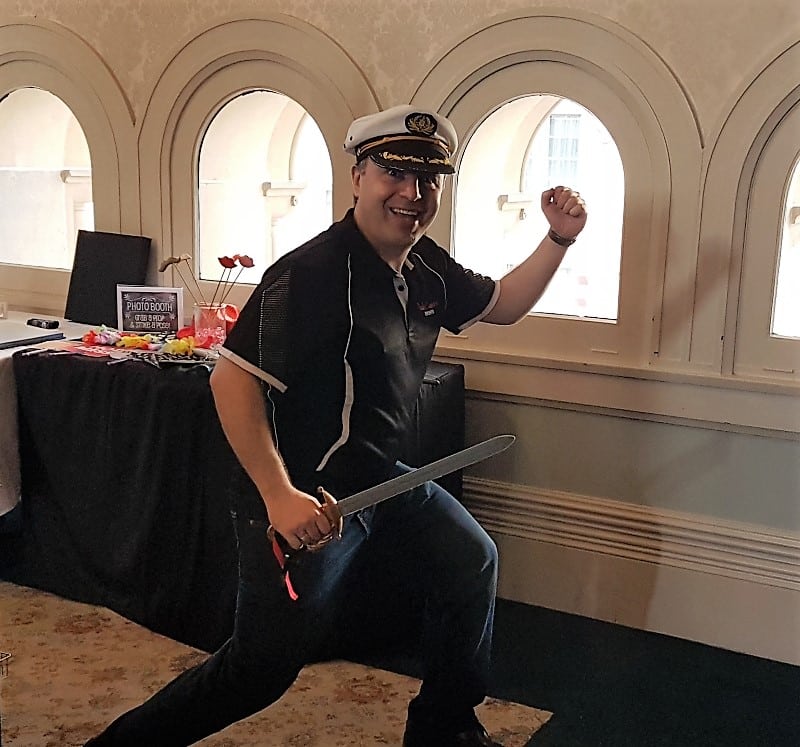 Delivery Of Photo's After Event
So you had a photo booth at your event and can't wait to see all the fun photos.Firstly make sure your photo booth operator will give you a digital copy of all the photos taken. This is broken down into 2 categories. Firstly a digital copy of the photo strips that your guests get as well as the high end full resolution photos. These are the full resolution photos taken BEFORE they are scaled down into the strips. The last thing you want is for your guests to get a print of the photos they took BUT you get nothing.
There are many ways to deliver these photos. Examples include on a USB, direct digital download, use of a special app or logging onto even a DVD. We recommend digital download because these are the fastest way to get your photos. You do not have to wait a week for a USB or DVD especially since you will be on your honeymoon and not likely to see your photos till after your return.
Photo Booth Company
Make sure the photo booth company you have chosen has been around for a while. As the photo booth industry is not regulated anyone with a cheap webcam, ink jet printer and a snazzy company name can be an operator. There have been many cases of fly-by-night companies popping up and vanishing within 6 months. People have been left in the cold wondering what happened to their photo booth and where their money went.
Do your homework and make sure they are easy to reach, seen examples of their work and confirmed in writing they will be at your event.
In Conclusion: What To Look For In Photo Booths?
Make sure that you have checked out the various points mentioned above. This is to make sure you have quality photo booth company with decent equipment at your event. When looking at photo booth companies you now know what to look for in photo booths
At Pink Caviar Events we have designed our own open air photo booths from the ground up (known as Photo Thingy). This is because we were not happy with some of the photo booths we came across and built it to our high end specifications. Our photo booths can be check out here and they all come with an attendant, uses a DSLR camera as well as a high end Sub-Dye photo booth printer, a large variety of durable high quality props. We give you the option of a USB or direct digital down load for photo strips AND high end DSLR shots and we have been operating photos booths for over 2 years. Contact us today to see how we can put some photo magic into your event.
Check out the links below to see what other options there are for photo booths:
Types Of Photo Booths – You Are Here
Photo Booth Options For Corporate Functions (Coming Soon)
Are you considering having a photo booth at your wedding? Join the discussion and comment down below 🙂