08 Feb

Wedding Guest Speech Guide

One question that comes to us from time to time is this "Can guests speak at our wedding and how do we go about it?" In simple terms the answer is yes you can have a wedding guest speech as it is your wedding and you can have it how you see fit. While not one of the traditional speech nor even one of the uncommon ones like a bridesmaid or groomsmen speech some of the guests would like to saw a few words as well from time to time.
Wedding Guest Speech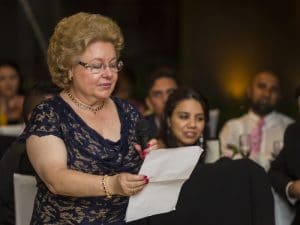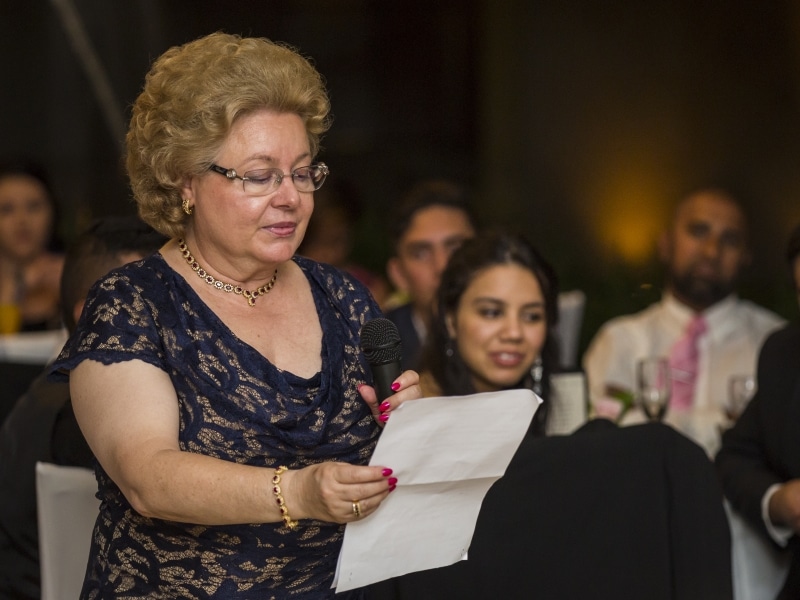 Generally speaking one or a few people may wish to speak. It totally depends on the attitude of the couple and the relationship of the guests. There are a few ways to go about organising this. It also lowers the chance guests who are intoxicated from getting up doing the 'random drunk speech' specially if they know they are speaking later.
When To Have The Guests Speak
A good time to have the wedding guests speak is to have them as part of the other speeches. Depending on how it is structured (advised down below of how this can be done).
Selectively Choose Beforehand
There may be guests who are either relatives or family friends who you would like to speak at the wedding. These are people who you have known through the years and you and / or they would like to make a toast or a speech for the wedding couple.
Let People Know In The Wedding Invite
If you want to open it up to your guests and select speakers beforehand then send it out in addition to the wedding invitation. Do not think that everyone will want to speak but the good thing about this method is that no one will feel left out and have something nice to say. Include guidelines such as no more than 2 minutes otherwise the speeches could literally go on for hours. This is also prevent drunk uncle Garry from getting up mid dinner and toasting something stupid. He would have at least prepared something for the right time.
Ask On The Night
This method is more impromptu but can be more fun for a wedding guest speech. There are some who will not speak because they did not have time to prepare. Other than that the same rules of no more than 2 minutes otherwise the speeches will go on for hours. The only concern with this method is that they these speeches are going to be 'off the cuff' and anything goes as they say. There are 2 methods of asking people on the night Firstly let them know beforehand when the reception first starts to give them some time to think of something. Secondly have an open invitation to speak as the floor is open now. From experience it is better to at least let people know at the beginning of the reception to give them time to prepare.
In Conclusion
There you have it a basic guide of how to organise your wedding guest speech. We strongly recommend they check out the Wedding Speech Handy Hints guide to brush up on how to do a good speech. Good luck and happy speaking.
Feel free to check out our other wedding speech guides down below. Here we give you guides for the perfect speech on your wedding day (or anyone else speaking).
Let us know if this guide help you with writing you speech. Have you been to a wedding and heard a great maid of honour speech? Or did you hear one that could have been better? Let us know and join the discussion below 🙂