Last year, we were chosen as the event managers for a Corporate Awards Night for MTA NSW. In the 6 months leading up to the night, we assisted on many fronts. From food and beverage selections to AV and entertainment selection, ticket sales, styling / decorations and layouts amongst other duties.
About the Client
The Motor Traders Association of NSW (MTA NSW) was founded in 1910. They are also a registered training organisation, dedicated to representing business owners and business principals in the NSW automotive industry. Their focus is to help the motor industry in NSW. MTA NSW assists their members in the daily running of their businesses, as well as lobbying governing bodies to ensure a long and viable automotive industry in NSW.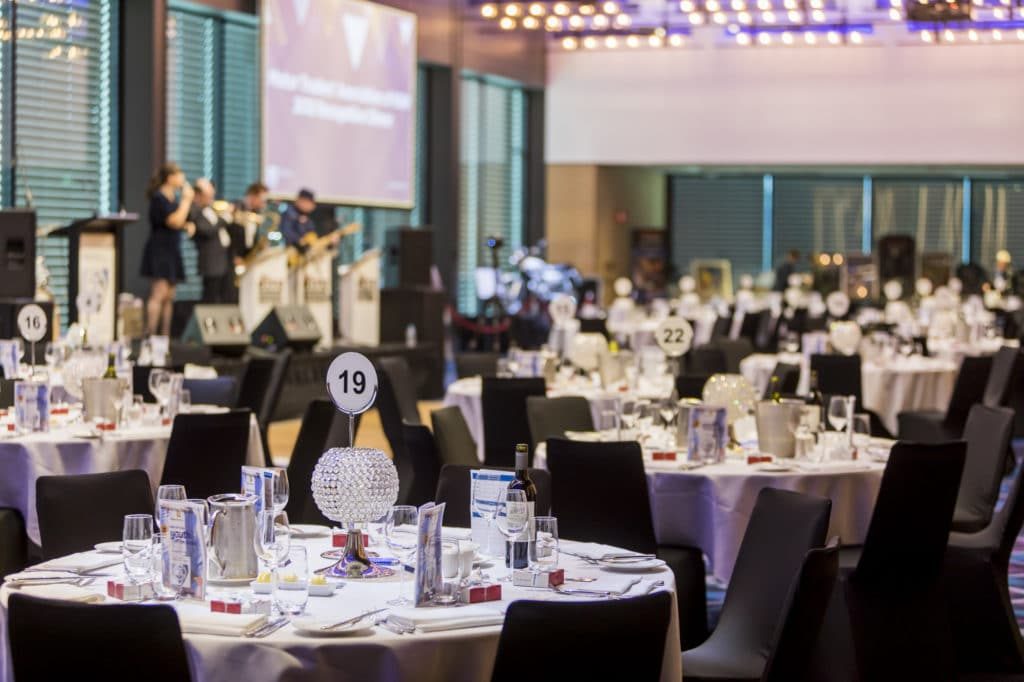 Requirements For Awards Night
This event was a night for member recognitions, including the celebration of lifetime members and Apprentice of the Year awards. The night was also a charity fundraiser to raise awareness and funds for Youth off the Streets. The expected total number of attendees was over 250.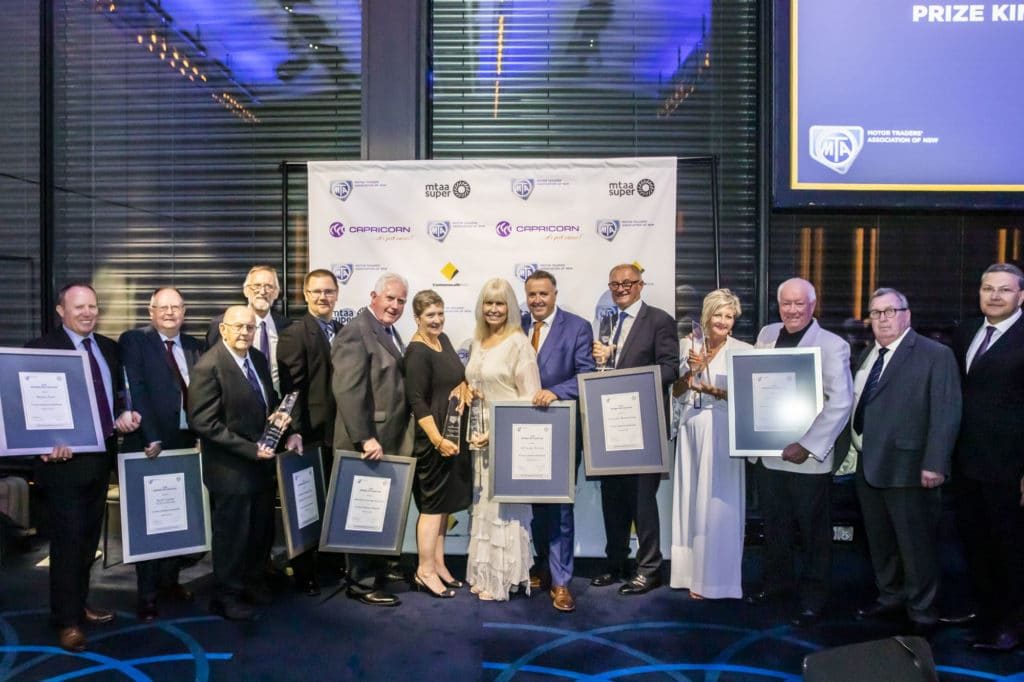 Our task was to work with the MTA NSW marketing team to create a memorable evening. We also managed the ticket sales and RSVPs via our online ticketing system. We worked with the venue to ensure all was organised from AV and lighting to table placements, staging and menu selections. Our team was on hand to assist with supplier enquires and created the running order for the evening. Pink Caviar Events managed the registration and check-in of all guests. We also contributed to one of the prizes on the night.
During the night, we also had key speakers and special guests. Key speakers included the President of MTA NSW David Keats and the CEO of MTA NSW Stavros Yallouridis. Special guests included the Minister of Innovation and Better Regulation Matt Kean, MP.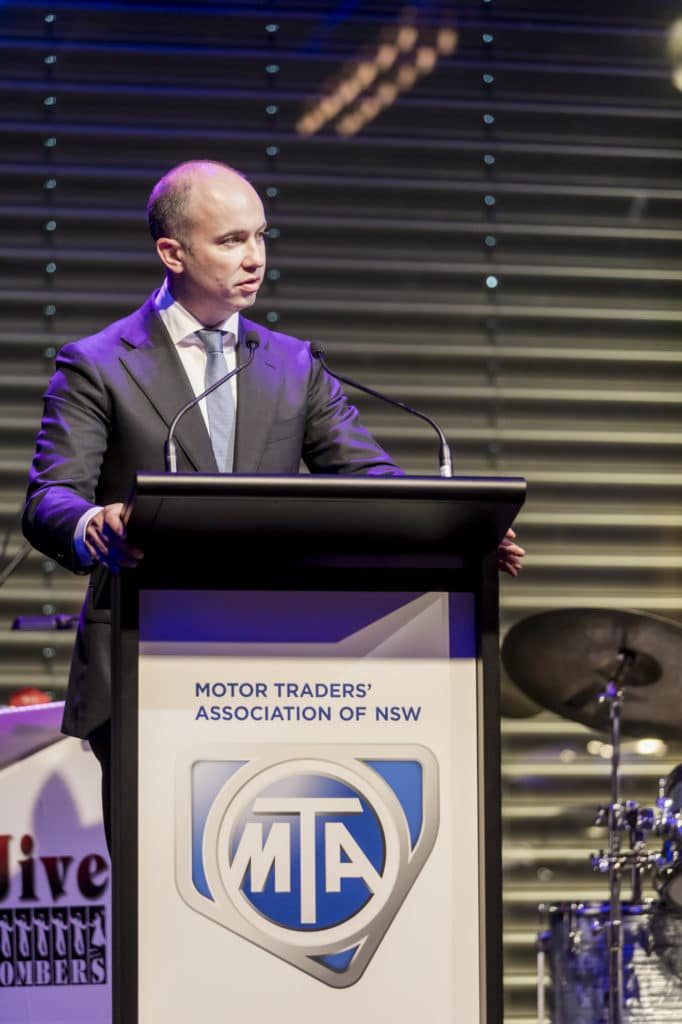 From a design and styling aspect, we had to ensure that we followed the MTA NSW brand guidelines on colours as well as keep the space looking elegant and not over the top. We choose our crystal ball centrepieces and black lycra chair covers.
Live Auction, Entertainment & More
The night also included a live auction which contained some amazing prizes. These included VIP tickets to the Australian Open, private luxury yacht charter for six people and a restored motorcycle. The Honda CD250U was fully restored to its former glory by Year 11 and 12 school-based automotive students from Trades Norwest Anglican Senior College. The students did a remarkable job restoring it and were won by a lucky winner during the live auction.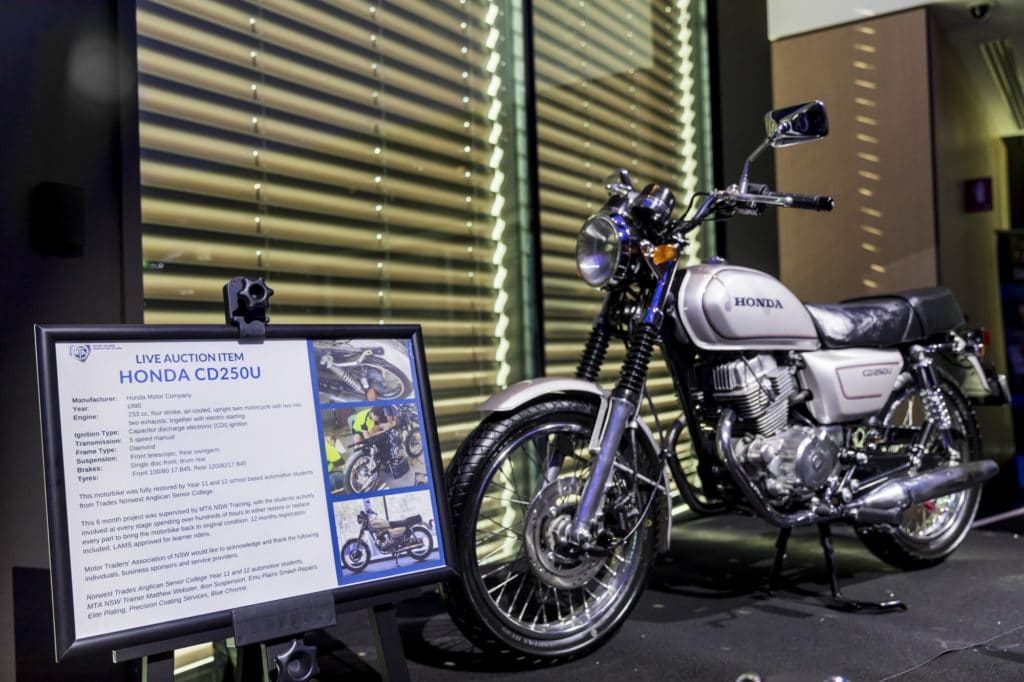 Experience The Event First Hand
We teamed up with Simply 360 to create an amazing 360 Virtual Tour of the event space for you to enjoy as though you were there firsthand. Check it out below and as it is a fully immersive 360 experience you can look up, down and all the way around. Check out the hot spots for more information about the design elements of the Gala Awards Night.

Simply 360 are one of Sydney's premier Google Street View Photographers, high end 360 Virtual Tour creators and create 360/VR content. Check them out today!
Corporate Awards Night Made Easy
Are you looking to plan your awards night corporate function? Pink Caviar Events are on hand to design, style and create corporate awards night to suit your business. Our team can help you source the ideal venue and style it to suit your theme and budget. Our in-house ticketing team will help with designing the perfect email invites and manage the RSVPs and/or ticket sales for all guests. As a full-service event management company, we work with you to create, design and run the perfect corporate awards night.