02 Dec

Entertainment Options – We Have You Covered

(Last Updated On: 19/11/2018)

A wedding has the potential to be a group of well-dressed people who don't know each other that well. It can also be people who aren't sure how to start a conversation. There are many ways to break the ice and bring groups of people together. This is so they are comfortable talking and enjoying the evening. It is done with a few well placed and theme appropriate entertainment ideas. Photo Thingy has the solution for an entertaining, memorable and customisable experience for your wedding guests to enjoy! This is done with their Entertainment Photo Booth
Photo Thingy Can Make Your Wedding Fun
The options for wedding entertainment used to include a drunken dancing guest and lots of food and drink. Now guests want to be able to participate in the wedding. They want to make it an experience to remember for the bride and groom. Even the most camera-shy wedding guest will take a quick photo for the memory book of the lucky couple. Slipping into the Sydney photo booth provided by Photo Thingy is easy and fun! The open-air photobooth means that guests get more room to spread out and still get awesome photos. And the ability to have a green screen is an upgrade option that can make a wedding extraordinary!
The Photo Thingy open air photo booth comes with a friendly attendant to make sure all goes well. And when the camera-shy guest is paired up with the guests who bring their own party wherever they go, the results are some very entertaining photos. There are props and costume pieces that the guests can wear, and nothing makes a great photo like formal wedding attire, duck lips and a fancy feather boa! The guests can choose hats, accessories and masks to wear in their photos, and some of them get quite creative!
Entertainment Photo Booth
The bride and groom get digital copies of all the photos and have the option of adding a guestbook for their guests to stick in their photos and add a message. Some couples have enjoyed going through the pictures on their honeymoon. There is so much happening at a wedding that it's impossible for the bride and groom to see everything that's happening, and the entertainment photo booth makes them feel as though they got to enjoy all the stories and silliness that they may have missed.
The wedding guests also get a copy of their pictures to take with them. The printed photos are a great memento or wedding favour, and people love showing the pictures off to their friends who didn't get to attend the festivities! The photos are also immediately shared on social media as a standard feature, something that makes Photo Thingy stand out from the crowd.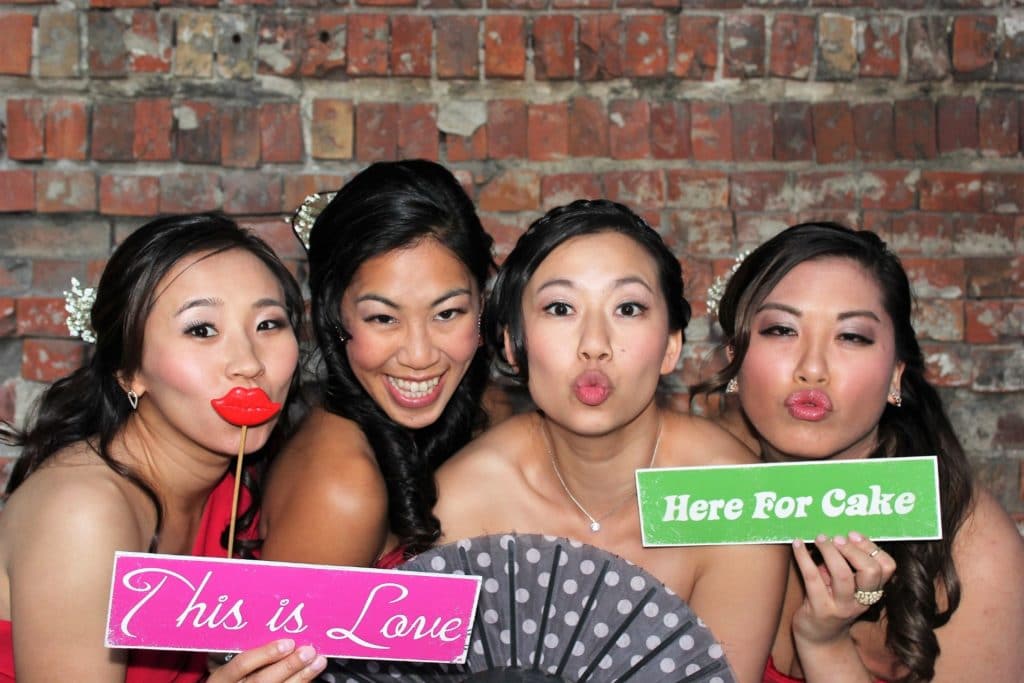 The photo booth is a great equaliser and entertainment device that almost any wedding can benefit from. Enjoying the opportunity to make the guests the star of the show, and to record some very touching and funny moments for posterity is one way that the Photo Thingy photo booth can make your wedding extra special. Alternatively check out our open air photo booth page as well. Check out the Photo Thingy Facebook page for fun uploads we have taken in the past 🙂
Are you having any entertainment at your wedding? If so what are you having? Join the discussion down below 🙂