Planning your work Christmas Party/ end of year celebrations are one of those tasks that you need to start early. Your event will depend on the size of your organisation, budget, branding requirements and so on. It is also one of those tasks that you need to do on top of your existing work and can be quite time-consuming. This can also creep up on you. While people have months to plan the Christmas party, too many often leave it till the last minute and then scramble to put something together. So let's take a look at why you should plan your work Christmas party early.
Why You Should Plan Your Work Christmas Party Early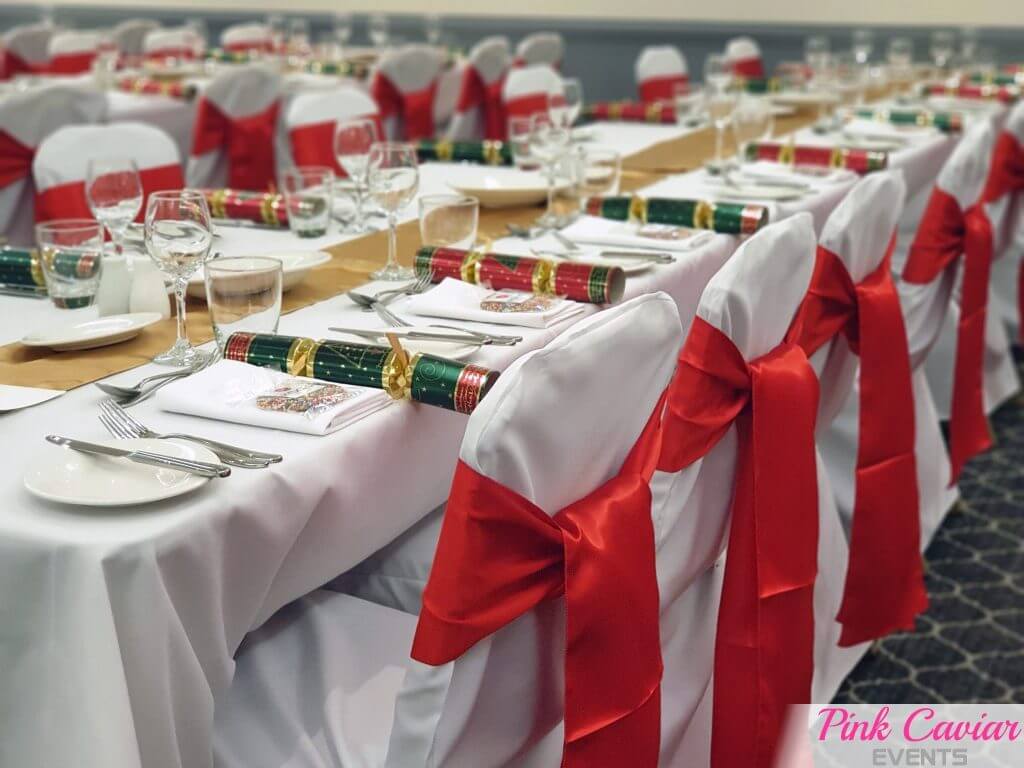 Get the date you want
Let's face it, December is a busy time for parties. It's not just about organising a great work Christmas party/gala dinner, you must also compete with other events that are held around the same time. This can be from other Christmas parties that family/friends have organised, other work parties that staff or clients can be invited to and so on. By settling on a date early, then you can lock in what is available at the time and make a lot of timely and cost-effective decisions. You can also invite tour guests early asking then to  save that date. If you leave it late then you are left with whatever is left and have to make do.
Many more venues are available
This may seem obvious but Christmas parties are held at venues and various locations. The more popular ones get booked out early so it makes sense that once you know the day you want for your event then you can check and confirm availability of all the venues that meet your criteria. This is especially important for larger companies who have hundreds of employees that will attend the event. There are only so many venues that have a larger capacity compared to others. If your prefered venue is taken then you may have to settle for one that is further away for everyone. This may impact the turn out for the event.
FUN FACT: Site inspections take time as you have to travel to various locations. This is to make sure they hold up to your requirements. While on paper, many venues seem ideal, only when you visit the location firsthand do you get a true understanding of the space and how it can be used. If you are working and planning the event, it will take time away from work. This is where one of our corporate event planners will come in handy to help save you time and money.
Send out invitations in advance and get RSVPs early
The last thing you want to hear is that someone cannot attend an event because they have to attend another Christmas party/function. If you organise the event then once the date and location have been sent you can start to organise invitations. As mentioned above this time of the year is full of many Christmas parties, Gala dinners, weddings and so on. If you send invitations early then you will rarely hear someone say they can not attend. Plus it is a matter of courtesy to give people plenty of time and prepare their calendar. If you do not give people enough time to RSVP then they simply may not be able to attend. If you do not give people enough time to RSVP then the below can happen.
TRUE STORY: Many years ago I had a friend who was getting married in Queensland and I was in Sydney. He had forgotten to send the invitations and only sent them out days before his wedding. I did not check my letterbox till Monday and obviously did not attend. Had I received the invitation beforehand I would have attended. When I spoke to him he apologised and said only a handful of people attended. The moral of the story is "Send out your invitations with enough time for people to respond and plan for".
Much more entertainment availability
In the same position as venues, entertainment options can also get booked out. Some singers/DJs/entertainers are highly sought after and can be booked out years in advance so you will need to book early. Other entertainment options such as photo booths or the ever tasty candy buffet can also get booked out. There are also some specific Christmas decorations/props which are very popular during the Christmas season such as Christmas themed decorations such as our White Thrones which are great for Santa to sit on.
Keeps costs down
This principle applies to many things in life, where if you book early and you can potentially save money. If you plan your work Christmas party late and book everything with only a few weeks or days then the prices can go up considerably. This is because spaces and times are already filled and the rest are filling up fast. By booking your venue/suppliers in advance then you can keep the costs down quite considerably and in some cases get a discount.
Save time and minimise stress
Do yourself a favour and book your work Christmas party early. Take a look at using one of our corporate event planners to help save you a lot of time and money while also delivering a top-notch event. This means that everything is already prepared and organised. You won't have to do the last minute 'run around' stressing out your mind seeing what is available (if at all) all while keeping costs down.
Are you planning your work Christmas party? How far in advance are you planning the event? Let us know and join the discussion down below 🙂